Dumb Question: Are center caps only designed to be installed with wheel off the car?

03-08-2014, 02:06 AM

Dumb Question: Are center caps only designed to be installed with wheel off the car?
---
Or am I confusing the installation process with the removal process (where the archives indicate it's easiest with the wheel off the car, because you can release the round metal spring clip tension from behind the wheel, making it easy to pop out). I assumed installation is reverse of removal, but I swear I've read about and seen other people just 'pop in' Audi center caps into the face of the wheel while the wheel is still mounted on the car.
So which is it? Can you press fit the center cap from the front (with the round metal spring clip installed)? Or does that risk breaking off the plastic tabs by forcing it into the hole and the "proper" method is to remove the wheel, remove the round metal spring clip, install center cap from front, re-install metal spring clip from behind the wheel, and re-mount the wheel to the car?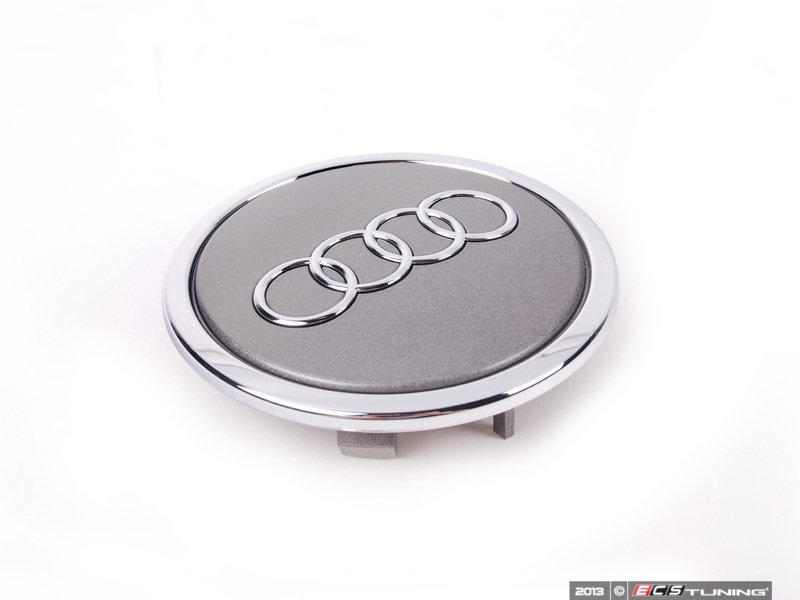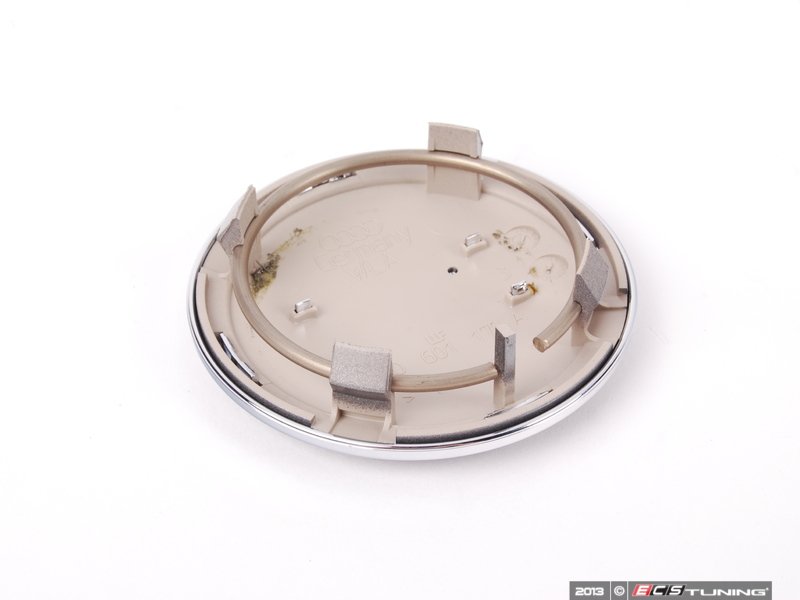 03-09-2014, 08:43 PM
AudiWorld Senior Member
Join Date: Mar 2009
Posts: 744

---
The center cap you illustrate is designed for assembly, but not for easy removal or theft. The metal clip provides spring tension to retain the cap in the installed position. There is a molded post that stands in the gap of the spring to prevent rotation past one of the beveled retainers.

The tab on the retainer acts like a cam during installation compressing the spring while the cam passes over the edge of the wheel opening. Once the entire cam passes into the wheel, the spring presses the retainers out, and the parallel surfaces of the bottom of the cam and the wheel edge prevent the cap from moving back out.

The cap can be installed by sampling pressing the cap into the wheel. No tools required. On or off the car does not matter.

To remove the cap an extraction tool could be made that would push all three retainers to the center and allow pushing the cap out of the wheel.

The way most people do it is to use fingers to press the retainers to the center, then push the cap out. If the spring is too strong, you might need to remove it so the retainers are easier to move. If you can't get your fingers on the tab, use a screwdriver to release the retainers one at a time.

Removing the cap requires the wheel be off the car. The age of the cap matters too. As the plastic ages, it becomes brittle and may not stand up to the forces needed to install and remove. In those cases I would remove the spring and lube the cams for any install/removal.
Thread
Thread Starter
Forum
Replies
Last Post