2013 A7: Service Reminder Interval (SRI) reset

04-09-2019, 02:17 PM
Audiworld Junior Member
Join Date: Oct 2011
Posts: 11
Likes: 0
Received 0 Likes on 0 Posts

2013 A7: Service Reminder Interval (SRI) reset
---
Anyone work on their cars and have to do a reset lately? I just did mine and using the MMI and VAG-COM would not let me get rid of the "Service Due" message. Audi says non-Audi shops and tools can no longer fix. Is this true?

04-14-2019, 04:31 PM

---
Well hells bells. I spoke too soon. Last oil change I was able reset without issue. This time around I could not reset. Have to mess with it and see what the eff I am doing wrong this time around.

04-15-2019, 04:24 AM

---
Alright, finally got it to reset. I was missing a step. On the main screen I hit the reset icon and it took me through all my steps. Before exiting this I forgot to choose an option off the drop down menu. Can't remember what it said but I chose the last of the 3 options and all is better now.

04-15-2019, 04:36 AM
AudiWorld Super User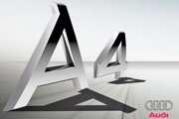 ---
Yeah, if you miss steps and don't see the "success" pop-up, you haven't followed the required process.

I'm quite certain ROSS TECH has the process (videos) on their site. It's on the internet from many additional sources.
Thread
Thread Starter
Forum
Replies
Last Post
A8 / S8 (D4 Platform) Discussion
Q5/SQ5 MKI (8R) Discussion
A8 / S8 (D3 Platform) Discussion
A8 / S8 (D3 Platform) Discussion