Drive Your Dream Super Car At NCCAR March 27-30th

03-11-2014, 04:29 PM
Audiworld Basic Sponsor
Join Date: Jan 2014
Posts: 114

Drive Your Dream Super Car At NCCAR March 27-30th
---
Hey Audiworld. You may have heard of, or even been to a Super car Test drive Race day, but we at Adventure Supercars are different. We are true, forum loving, car modifying, spending every last dime on the next cool thing for our cars, CAR guys.
Adventure Supercars (adventuresupercars.com) was started by car guys for car guys. We basically asked ourselves what would be the absolute best experience at a track we could offer with a cool collection of cars, and made it happen! We are just a bunch of car guys at heart; we love to be around other car people and just chat cars. Our supercar program brings this love to the racetrack with some of the worlds best cars on some of the best racetracks we could book!
We put a lot of time and effort to have not only the largest traveling supercar collection in the US, but also the best! We also added our car modifying passion into our fleet to make the cars as fun and thrilling as possible! There is no where else to experience a supercar Adventure as diverse as this! We partnered with the best in the business to make sure that the cars are as well prepped as possible. We choose our fleet carefully, as seen in our special edition choice Lamborghini's that you will not be able to drive anywhere else!
We prepare our cars for the racetrack. All cars run race-spec brake fluid, full race compound brake pads and rotors, race-spec alignment and corner balance, and semi racing tires. We want to make sure that the cars are not only as safe as possible for racing, but they are prepped to perform as best as possible! The cars to choose from:
Ferrari F430 - Modifications- lowering springs, MA carbon's complete interior and exterior carbon selection, carbon airboxes, Tubi exhuast, and ECU tune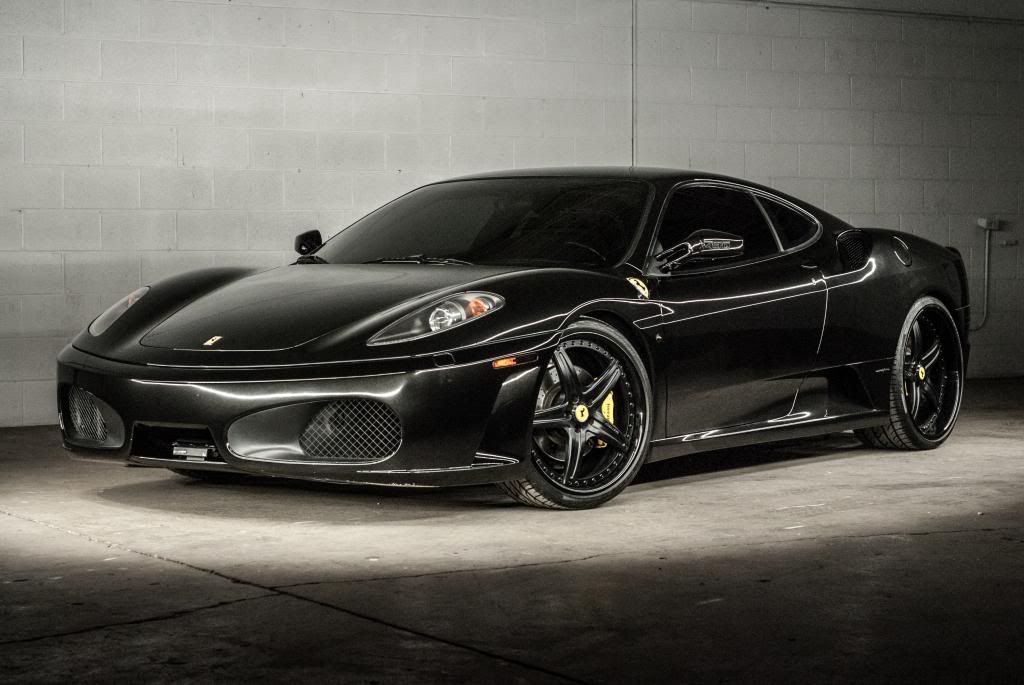 Ferrari 458 Italia - Modifications - ECU Tune, custom exhaust
Mclaren MP4-12C - The absolute best all round track car we love. There are just no words to describe how fast and effortlessly this car goes around corners. You honestly have to fell it to believe it.
Lamborghini LP570 SuperTrofeo - Extremely Rare LP570, only 150 world-wide produced
Lamborghini LP550 Valentino Balboni - The rear wheel drive special edition Valentino Balboni LP550 is the best way to enjoy and thrill of the Gallardo series.
Porsche 997 Turbo - Modifications - Full exhaust and headers - ECU Tune
Audi R8 - Modifications - H&R Springs - ECU Tune - Full Exhaust - BMC Filters
Nissan GTR 2012 - Modifications - Straight Midpipe - ECU Tune - Cobb Flash - Custom Muffler Exhaust
Corvette Stingray C7 - Fitted with the Z51 Package - The new corvette really blew us away with how amazing the car drove, and the interior is finally a true rival for its European counterparts
Pair of E90 BMW M3 Ride Along - Get the thrill of having a professional driver give you a few laps around the track in our race prepped M3! Its a great way to learn the track so that when you switch over to the drivers seat you are much more familiar with the track than you would have been. Also very fun for the wife or kids! - H&R Springs - Custom race alignment - BMC filters - DCT Transmissions - ECU Tune - Custom Exhaust
And our true show of our love for cars and everything fast...
Porsche 996 Turbo 1000hp Ride Along - This is a true Adventure Supercars Exclusive. There is no where else you can get a ride along in something as crazy as a 1000hp 996 turbo. Pretty much everything on the car was changed, From the fully built motor, Garret turbos, external waste-gates and diverter-valves, dual pump fuel system with large injectors, GT3 Race seats, Status Race Harness, Eisenmann roll cage, full suspension, and a huge list of supporting modifications to handle the ridiculous power the car makes. Its a car guys wet dream.
We will be in the Raleigh North Carolina and Richmond VA area at the NCCAR Track ONLY from March 27-30. (
http://adventuresupercars.com/north-...esearch-nccar/
) Join us for an absolutely crazy and thrilling day, or just come out to talk cars.
For Audiworld Members we want to extend a special offer, an additional 20% off any drive we offer, including ride alongs. Enter the Promo code "Audiworld" during checkout.
www.Adventuresupercars.com
Thread
Thread Starter
Forum
Replies
Last Post
A4 (B5 Platform) Discussion
Audi 100 / A6 (C4 Platform)
Posting Rules
You may not post new threads
You may not post replies
You may not post attachments
You may not edit your posts
---
HTML code is Off
---