Transfer Case Leak

07-11-2011, 08:58 AM
Audiworld Junior Member
Join Date: Oct 2009
Posts: 66
Likes: 0
Received 0 Likes on 0 Posts

Transfer Case Leak
---
I'll do my best in describing ...

There is a leak on my '04 with 85k miles in the transmission. I've been told it's the transfer case output seal and that it's deep within the transmission. I've been told this is not serviceable and there are no parts made available for a fix. The trans works fine, but for this leak which makes it's way to the passenger side exhaust and creates an odor. Gear oil was topped and underside cleaned... I've been told it time for a tranny. (Indy & Audi Dealer)

It's a shame -- the tranny performs fine.

Has anyone seen or heard of this issue?

Best route? (Reman/used/etc)

07-11-2011, 08:18 PM
AudiWorld Member
Join Date: Jan 2011
Location: Southeastern Wisconsin
Posts: 138
Likes: 0
Received 0 Likes on 0 Posts

---
Are you sure its a transmission leak? The leak you are describing sounds like a valve cover leak. The oil can get around and make it look like its coming from the transmission. Did you actually see the leak? If not have them show it to you and check out the color of the fluid leaking. Let me know

07-12-2011, 05:40 AM
Audiworld Junior Member
Join Date: Oct 2009
Posts: 66
Likes: 0
Received 0 Likes on 0 Posts

---
Okay -- let's try this again.

A transfer case output shaft seal inside the tranny is leaking gear oil down through the inspection port onto the cat on the passenger side.

Audi has no material on repairing this issue. (i.e. replace trans)

Has anyone had this issue or any experience as it's a shame that the tranny is performing flawlessly, but for this leak.

As it stands right now I am left with two options... replace trans or have the gear oil topped every so often and deal with the smell.

07-12-2011, 04:51 PM
Senior Member

Several ideas...
---
1. First, check Bentley and the TSB's. I vaguely remember reading something to this same effect--that the seal for the take off unit is not accessible externally and that a symptom is fluid is coming out a weep hole. Also, in this area of the tranny (the take off unit), I doubt there has been much of any change on that for several generations of trannies. Thus, you could look at the C5 and D2 and related archives as examples).
2. Overlapping the D2 and C5 4.2, try to contact a guy whose signature/handle is TozoM8. Seriously knowledgable on the D2/C5 4.2 5HP24A unit. Based in the Chicago area. Rebuilds and repairs trannies too. As I recall, he actually posted either on this board or the Quattroworld board in response to some post very recently.
3. Try calling a ZF distributor for real experience and advice. A half dozen years ago these guys were few in number and kind of specialized aound the U.S. by car manufacturer (Audi, BMW, Jag, etc.), but now less so and more numerous.You need the Audi ones too, because (at least until recently) pretty much just Audi used the "A" variants of the trannies involved that signified AWD (as opposed to traditional RWD like BMW and Jag sedans). Eriksson in Connecticut was the one which in the "old" system seemed to lead on Audi's. I talked to them about my C5 4.2 and also had them rebuild my valve body. Peter Schmid (the name of the guy and the business) is the guy here by me in the Bay Area that seems to be the "go to" local source these days. See attached link for full list and contact info:
http://www.zf.com/na/content/media/u...rs/PC_dist.pdf
4. If you confirm it is inaccessible w/out a tranny R&R--as in I bet you will be at least $2500+ just to deal w/ seal (OUCH!)--consider other practical fixes/compromises. One I have heard NOT to do is plug up the weep port with sealant; that can force the fluid out elsewhere or with other bad results (like blowing a seal between gear oil and tranny fluid elsewhere, which woud be a meltdown scenario). Instead, to eliminate smell but still have the leak, maybe you could fashion some kind of drip piece of sorts out of sheet metal and attach it somehow so the fluid doesn't hit the exhaust pipe on its way down. Or, look into gear seal sealants--in the "old days" I remember these existing oriented toward differentials and manual gear boxes. Since the part of the tranny you are dealing with is lubricated with gear oil to start with, maybe you can find a solution there. And worst case, its a fail and you have to take tranny out eventually anyway. I wouldn't be that casual with the internal ATF guts of the tranny, but the diff units are really just basic gear lubrication stuff. You could search on line, ask the ZF guys for practical ideas, and or get to an old line parts shop with career car guys who would know the available products--probably ones that either have solids in them that seal leaks, or ones that swell seals somewhat. A variant of the same stuff used to try to seal up leaking front and rear main (crank) motor seals.
If I exhausted my other options and tried to get a better idea from the ZF experts, the seal fix type additives in the end is what I would likely try myself as a "not much to lose" anyway choice.
---
Last edited by MP4.2+6.0; 07-12-2011 at

05:00 PM

.

07-12-2011, 05:50 PM
AudiWorld Super User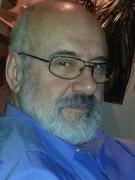 Join Date: Nov 2010
Location: Vancouver, Canada
Posts: 6,833
Likes: 0
Received 0 Likes on 0 Posts

---
The only one with "inside leak" of gear oil I can see is one on the left side output of the front differential. I am not sure but that seal can be changed from inside the differential casing and that can be done without removing transmission. Just drive shafts off, differential out and there is that seal. As a matter of fact, looking at Q7 transmission I would say that's the only way it can be changed.

07-12-2011, 06:18 PM
Senior Member

Notice...
---
along that long front to back shaft along the side of the tranny case there are what appear to be other seals, particularly if you remember the front differential unit has a separate fluid supply from all the "mid" gear oil lubricated components back in the rear area where the main rear drive shaft takes off. The cutaways and the two separate fluid sources make me think the center of that long shaft area is meant to be "dry" of fluid. Regardless, I think Bentley likely covers this--I just can't access it easily on my now Mac centric platform.
---
Last edited by MP4.2+6.0; 07-12-2011 at

06:21 PM

.

07-12-2011, 07:52 PM
Senior Member

The blackish and reddish...
---
cut away parts look like seals to me--at two points on the shaft basically just about in line front to back with where the hydraulic part of the overall transmission assembly resides in between in the large center case area. The cut away shows the outer protective tube in that area too, which having been under the car I think of as all integral to the case and not externally removable in any obvious way. Separately, having changed the "center unit" differential fluid on a C5 4.2 and inspected the front diff unit supply, I know they are separate units so they have to be sealed off somewhere.

At least through the C5/D2 era Audi's came with a separate sticker underhood (red and silver in color, where you/the dealer was supposed to write in the service mileage; sold still by ECS as a piece part) specifically admonishing to check the front diff unit separately since apparently many didn't understand gear oil had to go into the tranny in two completely separate areas of the overall case. A TSB was issued on the need to check the fluid separately (with the stickers) way back in the C4/D1 era. Having owned a C4, I remember back to that timeframe--the earlier quattro's were all sticks and used a multi hollow tube power transmission back up to the front diff that couldn't be replicated with a torque converter in between; that necessitated the separate power take off side unit stuff and presumably the dual gear oil (and presumably more seals) result that finally enabled them to offer quattro in a slushbox.


---
Last edited by MP4.2+6.0; 07-12-2011 at

07:59 PM

.

07-12-2011, 08:42 PM
AudiWorld Super User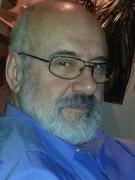 Join Date: Nov 2010
Location: Vancouver, Canada
Posts: 6,833
Likes: 0
Received 0 Likes on 0 Posts

---
You are right about oil. Front differential is separated from mid differential, but drive shaft tube is part of mid differential volume. It is not sealed on the marked end. On the other one it is.