What coolant besides oem

06-09-2017, 02:00 PM
AudiWorld Super User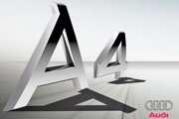 ---
Pentosin (OES) or Ravenol are both available in the USA and will be compatible with what's in the car now.


There's no way a 2011 car needs the coolant refreshed unless you are opening the system and doing a water pump or similar, Dil.

06-09-2017, 02:05 PM

---
so this 1 should be good ?
i changed the transmission cooler valve and lost some coolant thats all

06-09-2017, 02:10 PM
AudiWorld Super User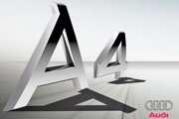 ---
I would just top off. You probably have the purple stuff. I think it's called G12++. My '11 A4 uses that.
I see the correct Pentosin products at Advance Auto Parts, Autozone and NAPA in my area.
IIRC, the G13 is good in terms of compatibility. You'd be OK with that.
If you read your coolant bottle under the hood, it often lists which coolant you have - - printed right on the plastic bottle.
VW dealers used to sell very small topping-off bottles if you require only a small amount

06-09-2017, 03:25 PM
Senior Member
Join Date: Oct 2001
Location: SF Bay Area, CA
Posts: 13,424
Likes: 0

---
Audi has transitioned to G13; had been 12++ just before. See attached chart for 2011, which says G12++ from back then. I view G12++ as better; got bastardized with more glycerin for G13, literally to count carbon beans in the EU. Either G12++ or G13 intermix. Assuming a concentrate, do the usual 50:50 mix w/ distilled water as you top up.
Regardless of G13 or G12++, you can get either from dealer (G13 only) or in Pentosin brand (still both I think). Be sure NOT to get the SF type--Silicate Free. VW+Audi--and owners--learned the hard way that SF is not such a good idea long term. G12++ is Pentosin's ++, and G13 is "E." See
Pentosin - Antifreeze
Can likely find on Amazon, and retail parts places like O'Reilly or others sometimes stock these days.
By the way, I often would NOT rely on what are on underhood labels. D3's for example said G12, even way after they switched to G12++. That leads to the wrong stuff and the issues with SF. Or the power steering fluids (pre-electric racks) where Audi apparently bought about 50 years of caps that said Mineral Oil Only, even though they switched to synthetic in the late 80's or so.
---
Last edited by MP4.2+6.0; 06-09-2017 at

03:40 PM

.

06-10-2017, 10:30 AM
Senior Member
Join Date: Oct 2001
Location: SF Bay Area, CA
Posts: 13,424
Likes: 0

06-10-2017, 02:45 PM
AudiWorld Super User
Join Date: Oct 2002
Location: Olney, MD
Posts: 7,433
Likes: 0

I disagree. 5 years is a good run for any coolant except maybe Evans.....
---
There are also test strips, etc. that can test the coolant for acidity and additives.
There is also an auxiliary coolant pump on the 2011 A8, I believe, as well as possible thermostat fail/closed where if you go to all the trouble of replacing the aux coolant pump or the thermostat, (much less the main water pump), might as well change out the coolant.
It is interesting, however, that Audi scheduled maintenance for 2011 A8 is 15/55/95/135 miles but only check coolant and add as necessary. Sounds like lifetime coolant, much like Audi recce for ZF transaxles (notwithstanding ZF says every 50K for severe service). I haven't found anything from the coolant mfr...guess they want to keep Audi and the other OEMs happy.
BTW...flush your brake system every two years. Annually if you drive in mountain or alpine environment. Until OEMs go to DOT5 (Silicone Brake Fluid) the glycol ether brake fluid deteriorates/absorbs water and becomes corrosive/lacks-additives to prevent corrosion in brake system parts. Conversion to silicone brake fluid is a whole other song and dance but generally you want to avoid doing it if you have ABS.
Thread
Thread Starter
Forum
Replies
Last Post
A4 (B5 Platform) Discussion
A4 (B6 Platform) Discussion
S4 / RS4 (B5 Platform) Discussion
Audi 90 / 80 / Coupe quattro / Cabriolet
A4 (B5 Platform) Discussion