Photo thread

02-03-2019, 05:18 PM
AudiWorld Member

Photo thread
---
I made this thread so people can use it as a collective area for photos. Feel free to add new photos of your car in a new post, not necessarily your first one, so people don't have to constantly dig backwards for new photos additions of your car. =P Also, please make sure you start off by stating what car year and model you're showing along with the color and other useful info about what we can see in pictures.

02-03-2019, 05:29 PM
AudiWorld Member

---
2018 RS3 in Catalunya Red (no RS design package, no carbon inlays, leatherette armrests) with Xpel's Ultimate Plus paint protection film and Xpel's Prime XR Plus tint (35% front, 20% rear)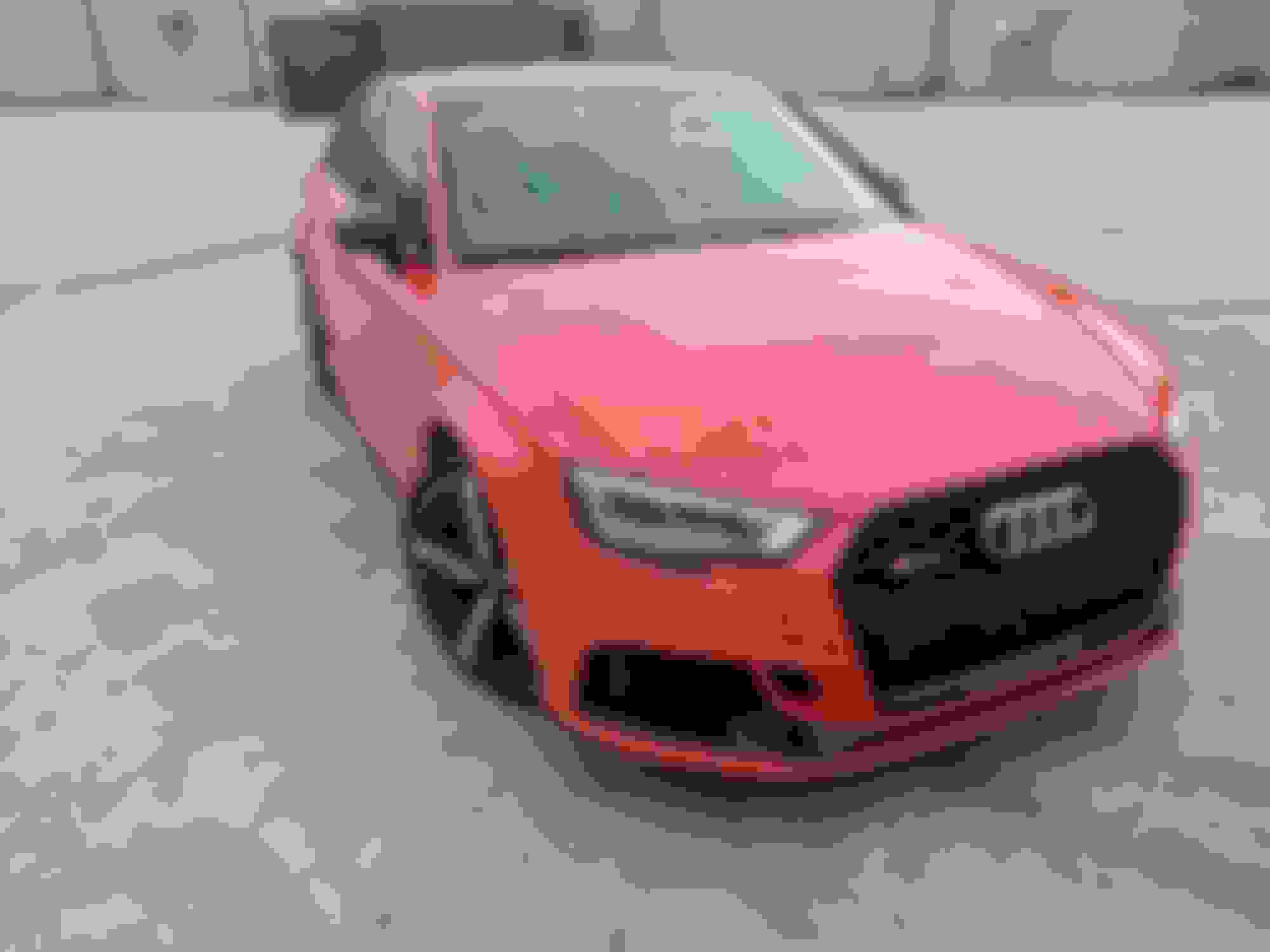 ---
Last edited by Raidin; 02-03-2019 at

07:19 PM

.

02-04-2019, 12:22 AM
AudiWorld Member
Join Date: Jun 2017
Location: Hawaii
Posts: 263
Received 0 Likes on 0 Posts

---
Not in the same league as the previous pictures, but I snapped this at the Home Depot the other day. We both immediately knew who the other car owner was (it is a small island).

02-04-2019, 10:37 PM
AudiWorld Member

02-05-2019, 11:21 AM
2019 RS3 ordered 1-5-2019

02-05-2019, 06:52 PM

---
Took delivery today! Stoked and feeling blessed.
Currently tucked in for the night. Completed an interior detail, but probably won't be cleaning it or having fun tomorrow due to snow. At least I had the opportunity to take it out for the inaugural test drive.