Best coil pack option

09-29-2013, 10:16 AM
Audiworld Junior Member
Join Date: Apr 2009
Posts: 45
Likes: 0
Received 0 Likes on 0 Posts

Best coil pack option
---
I have a miss under WOT and hesitation when it's cold.I'm going to read through the hesitation diagnostic procedure and check the Harness to MAF connection etc.What I'm looking for is info on the best replacement parts for the ignition system.This is a stock URS4 so I don't need anything crazy.I've seen the LS2 UrS4/S6 Plug and Play Coil Kit from EFI express.Is that what everyone is going with or is there a cheaper but as effective alternative? Thanks much.

09-29-2013, 11:21 AM

---
You likely have weak coil but it could be a POS unit as well.
You asked for "Best" without defining best from what perspective.
Best in terms of overall life is probably OE which will cost you about $1000 in parts (5 coils and 2 POS units).
Next Best would be the GM LS2 coilpacks from EFI Express at around $450. Some people have had issues with these coilpacks and the ECU coil drivers. BUT they can be used on high hp engines.
The least cost but still viable option is the 1.8T/2.0TFSI coil pack conversions from either EFI Express or Apikol for about $375. These use the individual coil packs. This is what I run (I pioneered the conversion so I am stupidly loyal to it since 2005). I currently run the red topped 4.2L V8 coils: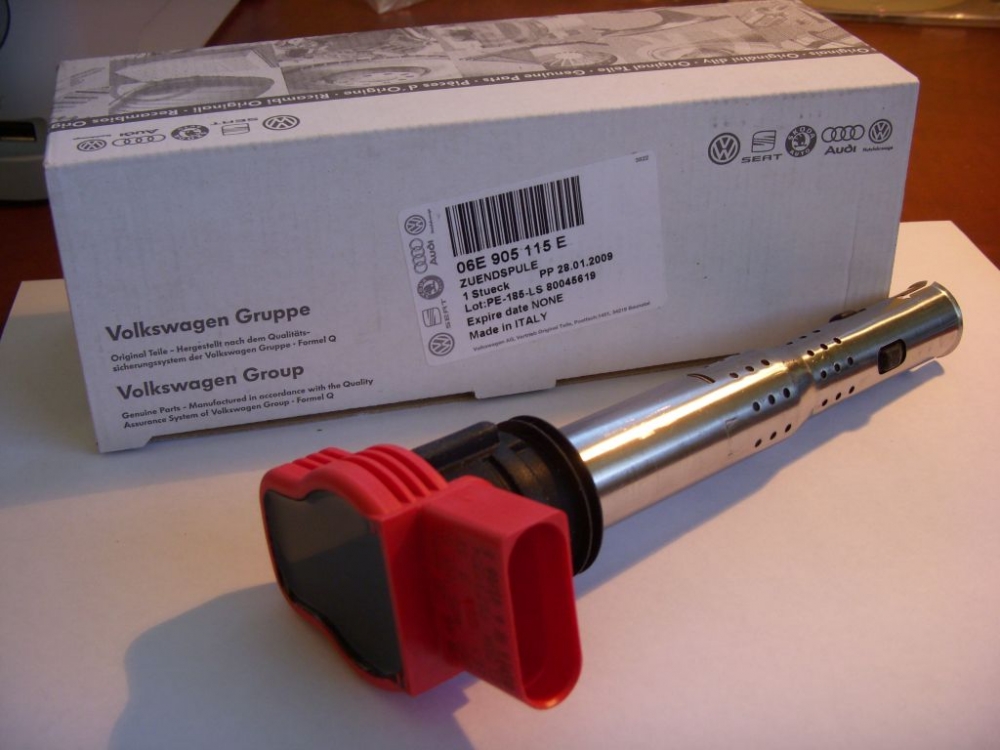 09-29-2013, 12:06 PM
AudiWorld Super User
Join Date: Mar 2005
Location: CT
Posts: 2,644
Likes: 0
Received 0 Likes on 0 Posts

09-29-2013, 12:44 PM
Audiworld Junior Member
Join Date: Apr 2009
Posts: 45
Likes: 0
Received 0 Likes on 0 Posts

---
Thanks for the replay Dave.At $1000 bucks OE is out..lol Looks like my best option is to go with the GM LS2 coilpacks from EFI Express at around $450. Not to worried about the 75 dollar increase if it gives me piece of mind and the ability to upgrade in the future.I just want something that is plug and play friendly.Thanks again.

P.S. Austin, long time no see.Hope things are well.I will check that out.Thanks much.

02-16-2014, 09:17 AM
AudiWorld Member
Join Date: Aug 2012
Posts: 127
Likes: 0
Received 0 Likes on 0 Posts

---
Are the red coils better?i was just about to buy the apikol 2.0 set. I won't run anything gm on my car. I have a 2871 turbo on the way and want a reliable option. I have had issues with my stock stuff already.
Thread
Thread Starter
Forum
Replies
Last Post
S4 / RS4 (B5 Platform) Discussion
A6 / S6 (C5 Platform) Discussion