C4 UrS Brake and Cruise Control Pedal and Switch PNs

05-03-2012, 12:59 PM

C4 UrS Brake and Cruise Control Pedal and Switch PNs
---
There are three switches that are connected to the two pedals of the brake and clutch pedal cluster for the manual UrS. Each of the two peddles gets a mechanical/vacuum "ventilation valve" that is part of the cruise control system and is used to disengage the cruise control the millisecond that you touch either the brake or the clutch pedals. These switches (PN 811907343B) are Items 39 in the first diagram and Items 11 in the second diagram. The brake pedal also gets an electrical (two pin) brake light switch (PN 443945515), item 40 in the first diagram. Adjustment of these switches will involve spinning them in the Item 38 (PN 431721283B) clips (hoses and wires disconnected) until they just click (or release) when the pedals are touched and then reconnecting the hoses to the ventilation switches and the electrical harness to the brake light switch.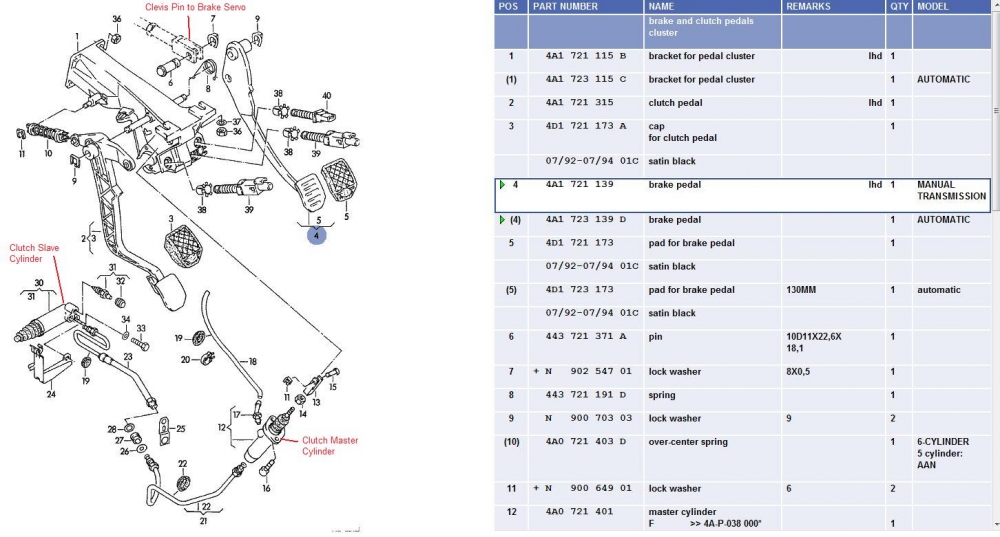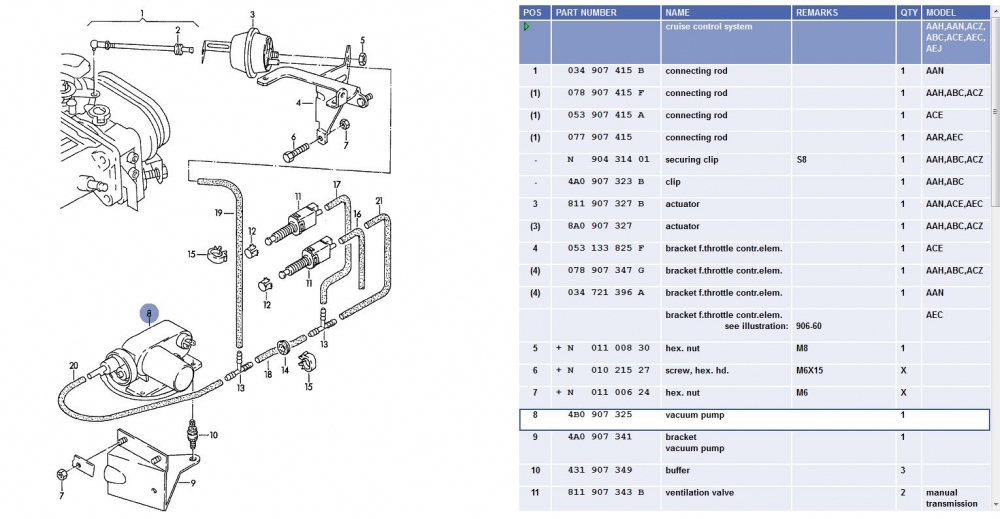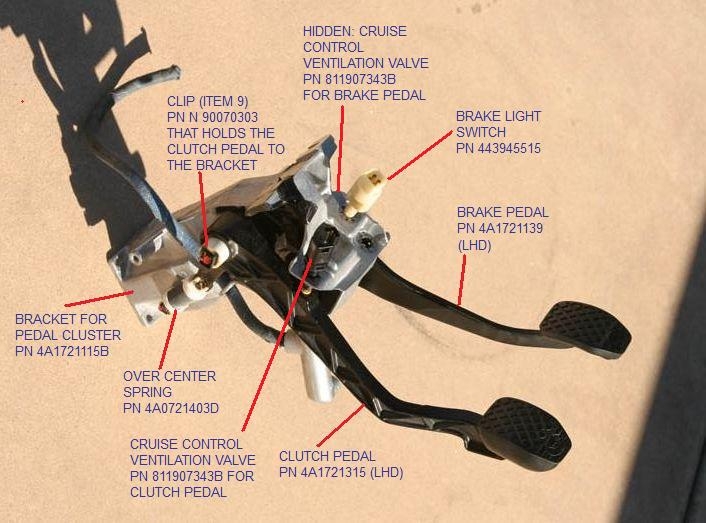 ---
Last edited by UrS4boy; 05-03-2012 at

03:27 PM

.

08-27-2012, 04:20 PM
Audiworld Junior Member
Join Date: Jul 2012
Location: Colorado Springs
Posts: 51

---
These diagrams will help me narrow down my cruise control issue; thank you. The brake switch is by far the cheapest thing to replace...anything I should look for when I am testing my system or any advice on HOW to test the system and find the problem?
Thread
Thread Starter
Forum
Replies
Last Post
A8 / S8 (D2 Platform) Discussion
Audi A5 / S5 / RS5 Coupe & Cabrio (B8)