Brake light-A6 Quattro 08

05-02-2019, 07:17 AM
AudiWorld Newcomer
Join Date: May 2019
Posts: 1
Likes: 0
Received 0 Likes on 0 Posts

Brake light-A6 Quattro 08
---
Hello,
I purchased a 08 Audi for my daughters 16th bday and it has been one issue after another with this car. Currently the brake light comes on and goes off intermittently. The brakes are not making any noise. My question is, if it is actually the brakes would the light continue to stay on, or does this light go on and off when the brakes are just starting to wear down? I have not looked at the brakes myself as I am not sure what to look for and currently can not take it to the shop just for them to look since I have spent a significant amount on other issues and still have other issues to fix.
Thank you!

05-02-2019, 07:39 AM
AudiWorld Super User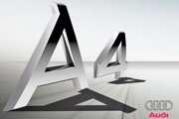 ---
It's possible you are right at the threshold of needing new pads (front, and possibly the rear). If that's not the case, then you have another problem.

Welcome aboard, Chicha !!
Thread
Thread Starter
Forum
Replies
Last Post
A4 (B6 Platform) Discussion
A4 (B5 Platform) Discussion
Audi 5000 / 200 / V8 Discussion