Little help

03-28-2019, 12:32 PM
Audiworld Junior Member
Join Date: Mar 2019
Posts: 17
Likes: 0
Received 0 Likes on 0 Posts

Little help
---
Hey there everyone , new to audi completely , have had and maintained domestics always. Not a certified technician by any means but have done pads and rotors before. I have a 08 A8 4.2 Quattro and need guidance on the rear pad rotor job. Just a little confused on what is all needed i just bought the autophix v007 with the obd11 and I also paid 170$ for the Bentley disc and software! This is crazy!! So now what is the process?? Do I even have what I need?? Any and all help , advice , information is much appreciated!!

03-28-2019, 12:37 PM
AudiWorld Super User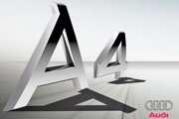 ---
Tbone, welcome aboard. I'd proceed with much caution on the rear. While I've never done an A8 car, I've certainly done others. I am going to recommend you find the VCDS tool to retract the pistons and I think you need to set pad thickness (electronically) for things to work as designed.

There will be many others weighing in here with more specific info, I'm just trying to prevent you from doing $$$$ damage.
Thread
Thread Starter
Forum
Replies
Last Post
A6 / S6 (C5 Platform) Discussion
A4 (B5 Platform) Discussion