TT MK2 Please help me with rear brake rotors

01-27-2013, 06:52 PM
AudiWorld Newcomer
Join Date: Jan 2013
Posts: 3

TT MK2 Please help me with rear brake rotors
---
I was working on the brakes. Front two were easy... but the rear ones are causing some headaches, and I was wondering if I could ask for some help.
Got everything off, pads, caliper.. but the rotor is stuck and I cannot seem to remove it without removing the caliper carrier. From previous experience, I did not have to remove the carrier but I cannot seem to get it off. And to get the carrier removed, I was not sure which tool to get. So I wanted to ask you for some help... Does anyone know how to do it?
I have some pictures to show what is happening here..
I think that is the 12 point screw or something. Or can I use Torx to remove the one between the spring? Does anyone know?
It gets caught like this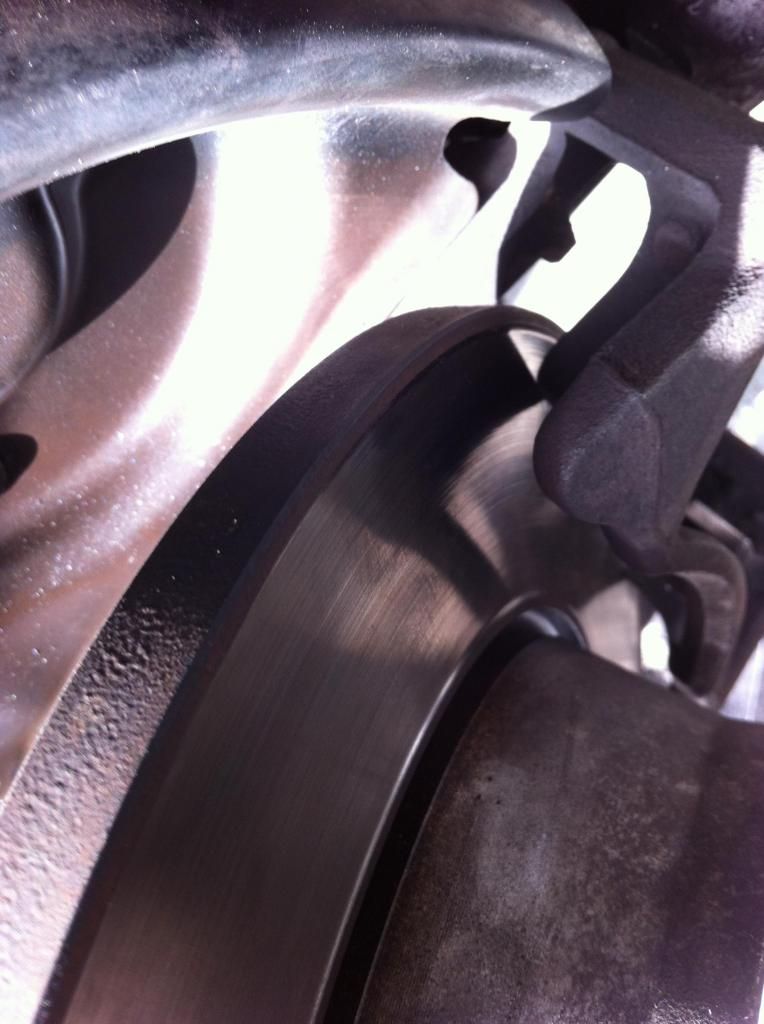 If you could please help me, I would really appreciate it!
Thanks,
Jae

01-30-2013, 09:13 AM
AudiWorld Super User
Join Date: Mar 2003
Posts: 5,989

---
I don't have a TT, but on every Audi i've ever owned, i have to remove the carrier to get the rotors off. Easy to take off, generally two bolts, some hex, some allen.

You also may need to tap it if it is rusted to the hub.

Finally, you need a piston tool that locks into the holes int eh piston, and applies (lots of) pressure while it turns the piston to screw it back in. Thee can be purchased from harbor freight in a kit that will handle pretty much any car.

Grant

02-08-2013, 02:31 PM
AudiWorld Super User
Join Date: Mar 2003
Posts: 5,989

---
Anyone there? Am i typing int he dark?

02-12-2013, 07:51 AM
AudiWorld Newcomer
Join Date: Jan 2013
Posts: 3

---
Grant,

THanks for the reply...
So you are correct, I had to remove the caliper carrier but I was not sure what tool to use. But I did end up finding it and it was triple square tool. More teeth then just regular hex.

Also, for my B7 A4, I did not have to move the carrier so that is why i tried it that way.

Thanks for your reply and I really appreciate your help!

Jae

02-12-2013, 01:49 PM
AudiWorld Super User
Join Date: Mar 2003
Posts: 5,989

---
glad it all worked out!

Triple square eh? They just keep adding stuff to keep us out i guess.

Grant
Thread
Thread Starter
Forum
Replies
Last Post
A6 (C7 Platform) Discussion
A6 / S6 (C5 Platform) Discussion
Posting Rules
You may not post new threads
You may not post replies
You may not post attachments
You may not edit your posts
---
HTML code is Off
---