Diesel or petrol in -25C to -50C

03-16-2013, 08:58 PM
AudiWorld Newcomer
Join Date: Mar 2013
Location: Australia & far eastern Kazakhstan
Posts: 1
Likes: 0
Received 0 Likes on 0 Posts

Diesel or petrol in -25C to -50C
---
I'm moving to far eastern Kazakhstan later this year and looking to purchase a C6 allroad in Germany and have it transported there.

My main question is does anyone have any views on petrol versus diesel. The main concern for me would be with diesel, the potential for difficult starting (it dropped to -50C whilst I was there in December and January) and the concomitant gelling of the diesel, most of the locals seem terrified of diesel, and mostly drive petrol engined vehicles, although winterised diesel to arctic levels is widely available.

I do understand that if you have access to mains electrical power and or a heated garage, the problems with a diesel are relatively trivial, however garages are a rarity in this region (>99% of the vehicles are parked on the street) and as my apartment is on the 6th floor, I figure I would need around a 100 metre extension cord running out of my apartment and set up a few poles to carry it to the car ... as long as the electricity was working that day ... or hope that the high resistivity of a 100 metre cable wouldn't blow the fuses (or indeed all the wiring in the apartment ...).

The general solution for all vehicles there appears to be the remote starting systems that have been developed (many cars can be ordered new with them, the rest are retrofitted). I was amazed at how well it works, with around a range of 1km, although you'd be a bit crazy to be walking that distance in the regular -40C to -55C days. This is proper cold, not like the pretend temperatures we have here in Australia.

Cheers, Peter

12-28-2017, 08:57 AM
AudiWorld Super User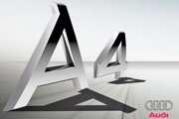 ---
Peter, welcome aboard! It seems like a diesel lump in that environment may not be the best choice. Personally, I'd look at what the locals drive and figure out where it can be serviced, when needed.

Having owned multiple diesel autos, I start seeing problems with gelling fuel around -10C when the fuel source is less than perfect. FWIW, any auto/truck power plant could have issues at -50C.

BTW, I hear Marcoola Beach is particularly lovely at this time of year!
Thread
Thread Starter
Forum
Replies
Last Post
Audi A5 / S5 / RS5 Coupe & Cabrio (B9)
Audi 90 / 80 / Coupe quattro / Cabriolet