Annoying car wash drip from mirrors problem

05-06-2019, 09:42 AM
AudiWorld Junior Member
Join Date: Feb 2014
Location: Los Angeles
Posts: 30
Likes: 0
Received 0 Likes on 0 Posts

Annoying car wash drip from mirrors problem
---
I wash my two Audis (Q5 and A4) by hand, and each has the problem of having water continuously drip from the side mirror housings down the door. I'll dry the car, dry the vertical drip line coming from the side mirrors, and then a few minutes later, there's another water drip line.

Short of keeping an eye on the water dripping from the mirrors for the next 30 minutes or so, has any one figured out how to eliminate the water that must have gathered in the mirror housings and then slowly drips out?

I don't have a compressed air line as they do at automatic car washes, which I assume would do the trick. Any other solution?

05-06-2019, 10:05 AM
AudiWorld Super User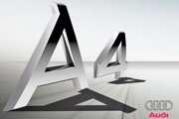 ---
Yeah, I hear ya on that irritation with the drip marks. A simple solution would be to get a $30 electric leaf blower and blow the water out of the housing. That's what I do. Also quite handy to dry the wheels.

05-06-2019, 10:21 AM
AudiWorld Junior Member
Join Date: Jun 2018
Location: CT
Posts: 25
Likes: 0
Received 0 Likes on 0 Posts

---
Sometimes I'll use my air compressor to blow it out, but I tend to shy away from the leaf blower as I find it difficult to not blow other dirt and debris on the car. If I'm in a rush I'll just take my drying towels and wrap them around the bases of the mirrors once I am done drying the rest of the car. This does require some large drying towels to get it all the way wrapped around though.

I also find the roof rails and the rear licence plate bracket drip for a while as well. I'm debating just buying a de-ionizing water system now which will eliminate the need to dry all together.

05-06-2019, 01:30 PM
AudiWorld Junior Member
Join Date: Sep 2018
Posts: 20
Likes: 0
Received 0 Likes on 0 Posts

---
Tilting it down and blowing it with air definitely helps reduce the issue. When I get drips, they are between the door panel and mirror base. No matter how much I run the blower, I cannot get all the water out.

05-06-2019, 04:31 PM
AudiWorld Super User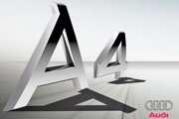 ---