Compass on rearview mirror not ON

09-30-2015, 08:22 AM
Audiworld Junior Member
Join Date: Aug 2015
Posts: 23
Likes: 0
Received 0 Likes on 0 Posts

Compass on rearview mirror not ON
---
It's been only a month so I'm still learning stuff about her.
It's 2015 Q7 TDI Prestige and I thought there is no Compass embedded in the rear view mirror. But, yesterday when I started the car and I saw the 'E' (means East) showed up shortly and went away. I couldn't find any setting regarding the compass showing in the mirror. Anybody knows how to enable this all the time?
Thanks.

09-30-2015, 08:49 AM
AudiWorld Super User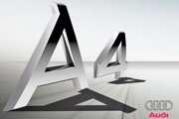 ---
2, welcome aboard!


That compass function is switchable. I think you hold down on the button on the mirror to cycle on/off. Check you Owner's Manual if that doesn't work.

09-30-2015, 10:48 AM
Audiworld Junior Member
Join Date: Aug 2015
Posts: 23
Likes: 0
Received 0 Likes on 0 Posts
Thread
Thread Starter
Forum
Replies
Last Post
Audi A5 / S5 / RS5 Coupe & Cabrio (B8)
Audio, Video and Security Discussion
A6 / S6 (C5 Platform) Discussion
A6 / S6 (C5 Platform) Discussion