Just Bought a 2011 Q7 - Looking for advice

01-20-2014, 06:49 AM
Audiworld Junior Member
Join Date: Jan 2014
Posts: 52

Just Bought a 2011 Q7 - Looking for advice
---
Hi guys,

Just picked up a 2011 Q7 and would like to ask, what are somethings that you have learned about yours that are not that obvious and if you have any tips as far as maintenance and/or things to look out for ?

cheers,

01-21-2014, 10:24 AM
Audiworld Junior Member
Join Date: Jan 2014
Posts: 52

---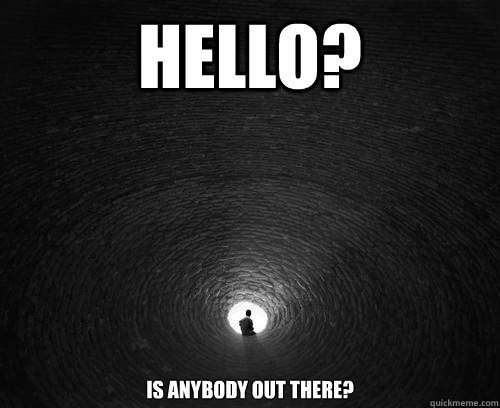 I didn't expect this forum to be that dead.

01-23-2014, 08:24 AM

If you found a good Q7, just enjoy the car...
---
I don't know why people just bought cars and worry about the maintenance and failures already. I'm sure you did your homework and got a stellar used Q7.
If expecting problems, why buy it in the first place.
Most of problems caused by "Operator Errors", the less time someone touches your car, the longer your car will last.
I bought Q7 new and A8 used... never had problems and change oil once a year since synthetic oil last 15k miles. Just have to check the oil level every month or so.
Iridium Spark plugs will last 50k miles, so once every 4-5 years.
Coolant level get low every 3-4 years, top it up.
Power steering fluid, check every few months, top if necessary.
Enjoy the car when everything checked out.
The forum is not dead, just the post has nothing interesting to reply...
Cheers and congrats on your Q7,
Louis
---
Last edited by ltooz_a6_a8_q7; 01-23-2014 at

08:26 AM

.

01-23-2014, 08:51 AM

---
First off, welcome and congrats on your new car.

Second, photos or it never happened.

Third, you may get more responses with a specific question. And you get more flies with honey.

01-23-2014, 10:44 AM
Audiworld Junior Member
Join Date: Jan 2014
Posts: 52

---
Well to be more specific, I have never owned a Q7 and I have been searching the internet for complaints and known issues for this car that current owners have had. So I am aware of the common problems the older gen Q7's had (ie: sunroof leak, gearbox issues) but I was not able to get a lot of information on the experience people have had with newer Q7's and specifically the 2011 I have bought.
I have read that readability has gone up with the more recent models and maybe that's a sign of why I don't seem to see too many complaints about it online.
Either way I bought, so I guess I am just looking for info on anything unique to the Q7 that I should be watching for ?

01-24-2014, 01:55 PM
Banned
Join Date: Apr 2011
Posts: 413
Thread
Thread Starter
Forum
Replies
Last Post
A8 / S8 (D2 Platform) Discussion
Audi A5 / S5 / RS5 Coupe & Cabrio (B8)
A8 / S8 (D3 Platform) Discussion
Posting Rules
You may not post new threads
You may not post replies
You may not post attachments
You may not edit your posts
---
HTML code is Off
---