B7 S4 upgrade help... Exhaust/Tune/Chains/Intake... Thoughts?

05-04-2016, 10:14 AM
AudiWorld Newcomer
Join Date: Jan 2013
Location: NH
Posts: 14
Likes: 0
Received 0 Likes on 0 Posts

B7 S4 upgrade help... Exhaust/Tune/Chains/Intake... Thoughts?
---
Hello all,

This is the start of a project I'm going to work on with a local mechanic and try and essentially turn my 2006 Sprint Blue S4... into an RS4. I want to do all the right steps in the process, the car had just over 60k right now so I'm planning on doing the chain guides/tensioner at the end of this fall (as long as **** doesn't hit the fan in the next 15-20k miles.) While I have the motor out, I want to do the exhaust, a tune, intake manifolds (get new ones as well as clean it up), and potentially do the clutch as well. Obviously this is an EXPENSIVE project, but I want to make the car a BEAST. These are my thoughts on parts thus far;

Exhaust: either Militek, Corsa, or AWE

Timing Chain Guides/Tensioner: I'm planning on just putting in a full RS4 kit from ECS tuning... UNLESS someone can point me in the right direction to get the whole kit for cheaper somewhere else, this is the only place I've found it thus far.

Tune: Either GIAC, APR, or JHM

Intake Manifolds: I don't have any ideas for this yet, but if anyone has any input... share it please!

Clutch: Same goes for this, not sure what I'd like to do yet. Obviously I'll have a lot more power, so I need something that can handle it! Please let me know... any and all input is appreciated.

05-05-2016, 04:51 AM
AudiWorld Super User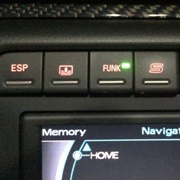 Join Date: Jun 2006
Location: great lakes, yoo ess of eh
Posts: 4,596
Likes: 0
Received 0 Likes on 0 Posts

---
IMO you'd be far better off trading for a real RS4. You can throw buckets of time and money into an S4, but in the end, you'll still own an S4, and an RS4 is what you've been really wanting all along. The RS4 has many attributes, but the biggest and best is that glorious high-revving motor. That would solve the header problem too, as the RS4 has excellent tubular headers right from Quattro GmbH.

05-06-2016, 10:38 AM
AudiWorld Senior Member
Join Date: Mar 2000
Location: Way Out West
Posts: 1,018
Likes: 0
Received 0 Likes on 0 Posts

---
I agree with ELEVENS. I once had a 2007 S4 in the garage together with my RS4 and I can safely say they are totally different cars. The S4 always felt heavy with a vague steering and was quite unpleasant to drive as compared to the RS4.
Thread
Thread Starter
Forum
Replies
Last Post
Audi A5 / S5 / RS5 Coupe & Cabrio (B8)
S4 (B8 Platform) Discussion
S4 / RS4 (B5 Platform) Discussion
S4 / RS4 (B5 Platform) Discussion