:: ECS Tuning :: Not Too Stiff.. Not Too Soft.. Just Right...

09-29-2016, 09:10 AM
Audiworld Basic Sponsor
Join Date: Feb 2011
Posts: 9,764
Likes: 0
Received 0 Likes on 0 Posts

:: ECS Tuning :: Not Too Stiff.. Not Too Soft.. Just Right...
---
The ECS Tuning performance rear differential mount insert kit was engineered in-house by our industry leading R&D department, resulting in countless hours of research and testing to establish the best possible design for minimizing driveline deflection while retaining the vehicles everyday driving comfort.
ECS Tuning's primary goal was to achieve a comfortable and compliant ride while maximizing performance, and real world test miles put down on multiple vehicles has proven just that.
Installation can be completed within 30 minutes in your own garage.
Features include:
Significant reduction in rear differential movement
Billet & black anodized 6061-T6 washers for durability and corrosion resistance.
Polyurethane differential carrier insert to reduce drivetrain deflection while keeping noise vibrations associated with such modification to a minimum
Increased drivetrain rigidity and response
Long-term testing performed on multiple vehicles for real-world qualification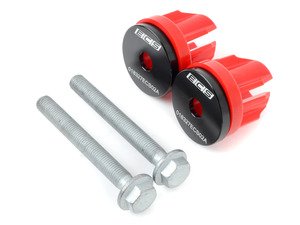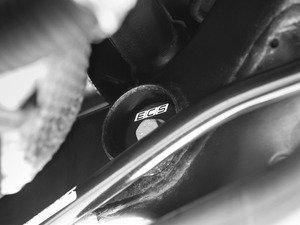 Increased drivetrain rigidity and response.
Click

HERE

to order or for more information
Fits:
Audi B6 A4 1.8T 2002-2005
Audi B6 S4 2004-2005
Audi B7 A4 2.0T 2005.5-2008
Audi B7 S4 2005.5-2008
Audi B7 RS4 2007-2008
Be sure to check out our ----->
Installation PDF

11-28-2017, 08:16 AM
Audiworld Basic Sponsor
Join Date: Feb 2011
Posts: 9,764
Likes: 0
Received 0 Likes on 0 Posts
Thread
Thread Starter
Forum
Replies
Last Post
A4 (B6 Platform) Discussion
A4 (B7 Platform) Discussion
S4 (B6 & B7 Platforms) Discussion
A4 (B8 Platform) Discussion
Audi A5 / S5 / RS5 Coupe & Cabrio (B8)