RS4: Here's the solution, now guess the problem

01-10-2015, 02:32 PM
AudiWorld Super User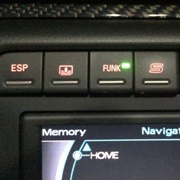 Join Date: Jun 2006
Location: great lakes, yoo ess of eh
Posts: 4,596
Likes: 0
Received 0 Likes on 0 Posts

---
Looks like you fellers need a hint. According to the forums, this has happened to at least 4 or 5 RS4 owners. Not exactly on the required "maintenance list", but it's definitely something to be aware of, and usually avoidable. The part lists for around $250, I paid $180 through genuineaudiparts.com (San Diego) and it showed up 3 days after ordering w/ 2-day shipping, even though I'm on the other side of The Land. Stealer gets ~ $500 to put it on, making it a $800 repair if you go that route.

It involves engine oil leaking from under the passenger front side. It took 1/2 day to replace the hose, since the bumper cover had to be removed and we all know how much fun THAT is, a.k.a. "service mode" lol. I had to cut the hoses's big nut off with a Dremmel cut-off wheel to avoid wrecking other equipment with gorilla tactics. It was seized up pretty bad.

Cmon, we got some very knowledgeable RS4 dudes frequenting this place.
---
Last edited by ELEVENS; 01-10-2015 at

02:35 PM

.

01-17-2015, 03:08 AM
AudiWorld Super User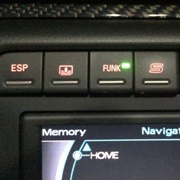 Join Date: Jun 2006
Location: great lakes, yoo ess of eh
Posts: 4,596
Likes: 0
Received 0 Likes on 0 Posts

---
Yup! Those oil cooler hoses have been a problem on the RS4 way back to the original B5 RS4 platform. The lines appear well built and robust, but if you cut one in half it becomes obvious just how thin-walled they are. If that spacer isn't placed just so, it could lead to problems. Historically they fail at the metal ends from corrosion. That's what happened to mine. Judging by the number of reported failures from B5 RS4 owners, we B7 RS4 owners can expect increased failures as our cars age. My leak was minimal but catastrophic failures are not uncommon.

There are a couple of after-market alternatives, but repairs are not cheap with these cars. Plan a day for the repair as the front bumper has to come off and quite possibly the oil cooler will have to be removed to allow more available options to avoid damage to our $1000 oil cooler during the repair. It wouldn't hurt to change both lines while your at it, but I did just the "short" one as the other one had zero corrosion. To slow future corrosion, I coated the metal parts with a liberal coating of grease. It seems the lower cooler line happens to be located in a drip path and is subject to a lot of moisture.

Keep a close eye on your oil cooler lines!
---
Last edited by ELEVENS; 01-17-2015 at

06:54 PM

.

02-02-2015, 08:27 AM
AudiWorld Expert


02-03-2015, 08:08 AM

---
Thread
Thread Starter
Forum
Replies
Last Post
S4 (B6 & B7 Platforms) Discussion
RS4 (B7 Platform) Discussion
S4 / RS4 (B5 Platform) Discussion
S4 / RS4 (B5 Platform) Discussion
S4 / RS4 (B5 Platform) Discussion