iPhone ashtray CarPlay dock for Audi TT mk2

02-13-2019, 05:20 AM
Audiworld Junior Member
Join Date: Feb 2019
Location: France
Posts: 5
Likes: 0
Received 0 Likes on 0 Posts

iPhone ashtray CarPlay dock for Audi TT mk2
---
Four years ago, I installed an Alpine head unit compatible with CarPlay in my 2010 Audi TT mk2, in place of the old RNS-E sat nav. I have been very happy with it ever since. But I found that connecting and disconnecting the iPhone to the cable in the glovebox was pretty annoying and not well integrated.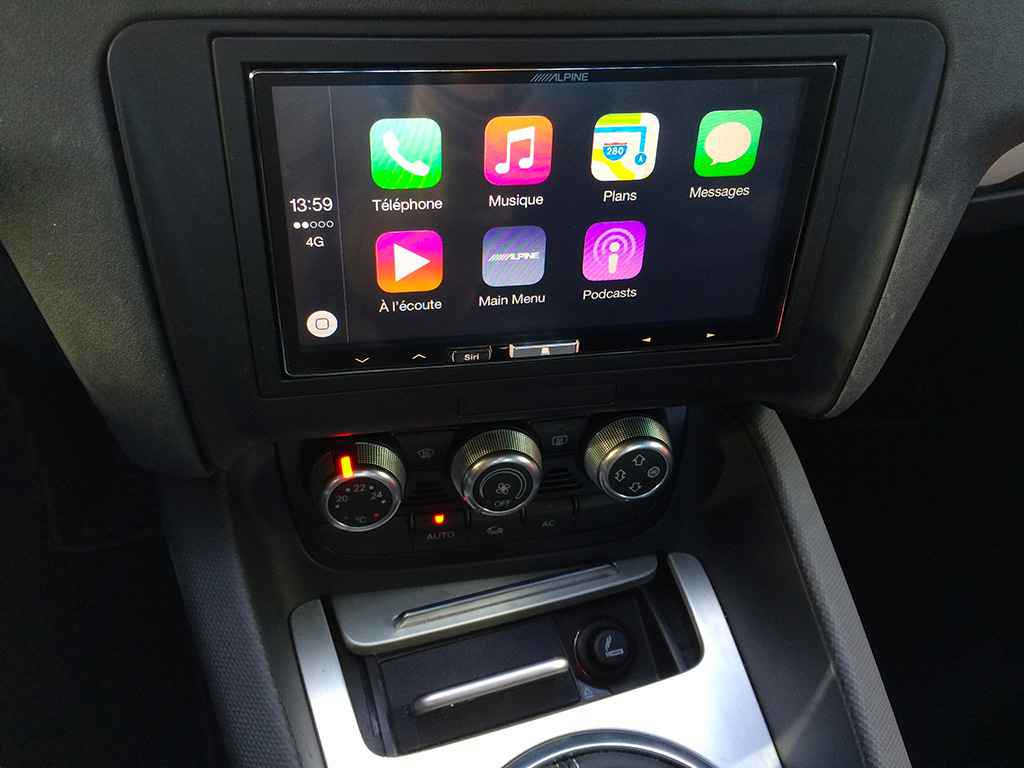 I have come up with a solution: I designed a custom iPhone dock to fit inside the TT ashtray compartment. I successfully 3D-printed and installed a first version for my iPhone 6, and now I made another one for my iPhone X: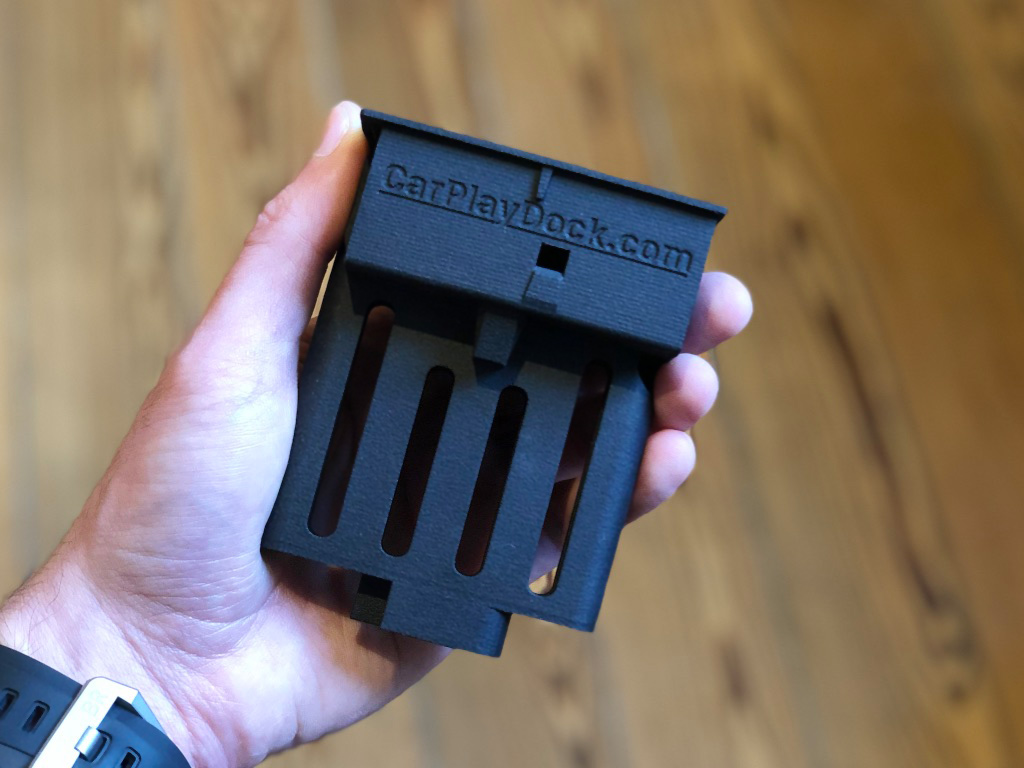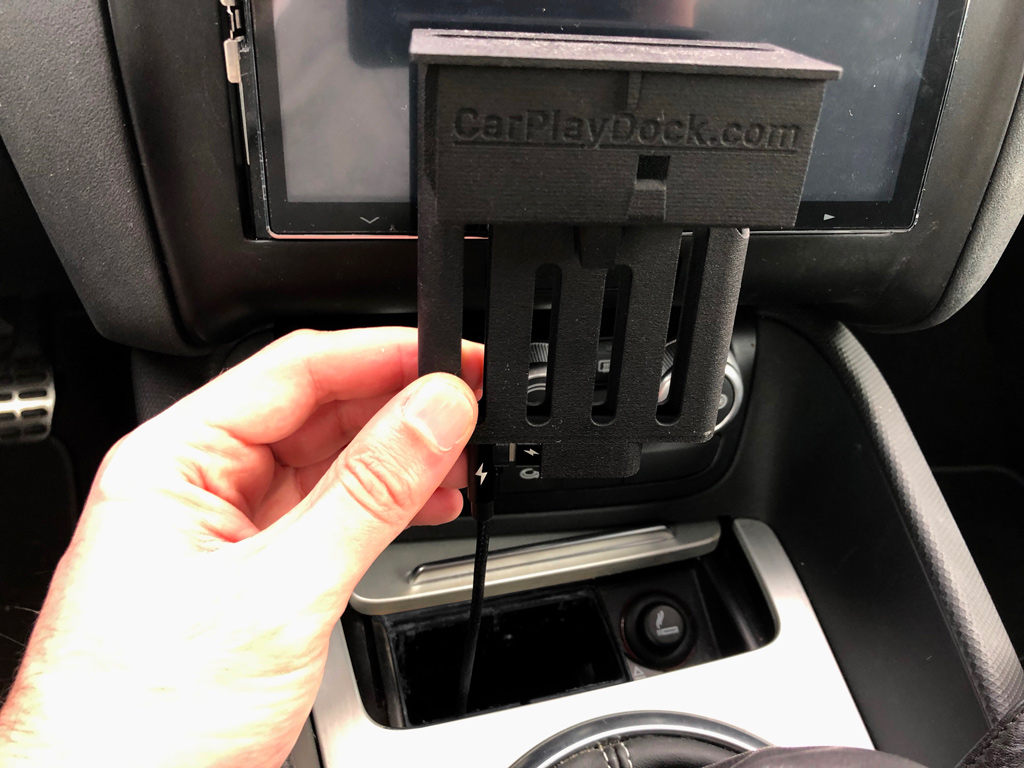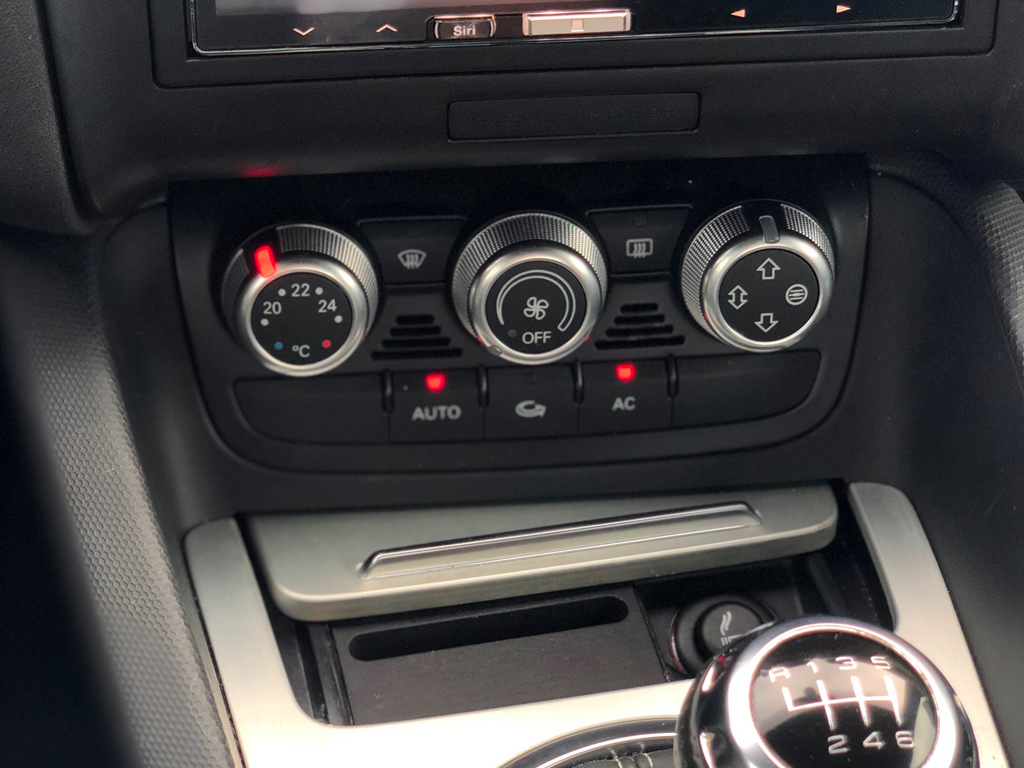 The dock is now produced by
Shapeways
, which uses leading-edge professional SLS 3D printers to manufacture goods and ships them worldwide (the result looks like way more OEM than a model made with a home 3D printer).
I wanted to share this design with other people out there so I made this website:
You can see the video showing the dock in action at
As well as the howto video showing the Lightning adapter that makes the dock easily removable if you want to put the original ashtray back (bu you won't want that after having tasted the CarPlay docků):
Any TT Mk2 lover in the world can now install this CarPlay dock! I would be glad to answer any question you may have about it.
Cheers,
FC

04-14-2019, 05:03 PM
AudiWorld Junior Member
Join Date: Feb 2019
Posts: 16
Likes: 0
Received 0 Likes on 0 Posts

---
I was looking to order one, but wanted to make sure if I were to get the Iphone X with case version, it would hold an Iphone 8 as well.

At $90 I would hate to upgrade the phone and not be able to fit it in the dock.

Thanks,

Michael

04-17-2019, 01:05 AM
Audiworld Junior Member
Join Date: Feb 2019
Location: France
Posts: 5
Likes: 0
Received 0 Likes on 0 Posts

---
Hi Mikiejag,
Yes, this is totally possible. iPhone 8 is smaller (both width and thickness) than an iPhone X, so it slides well into the dock made for iPhone X/XS. It will wobble a bit more than inside its dedicated dock once put in there though, but it works. If you go with the dock for thicker iPhone X + thin case, you'll be able to dock an iPhone X or XS with or without thin case; as well as an iPhone 8 with or without thin case. W
ho can do more can do less

A combination that might not work however would be to try to insert an iPhone XR into a dock made for iPhone X, as the XR is very wide and is the thickest iPhone ever made.

04-17-2019, 01:29 AM
Audiworld Junior Member
Join Date: Feb 2019
Location: France
Posts: 5
Likes: 0
Received 0 Likes on 0 Posts

---
Short notice about the
Lightning T-adapter
sold on AliExpress
: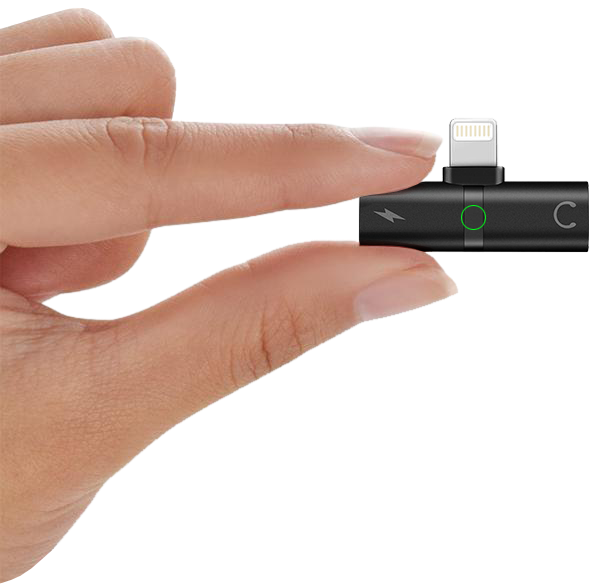 Two customers so far complained by email that CarPlay doesn't work with the adapter they bought. Actually it works for most of users, but your mileage may vary. I think a small number of these adapters can be faulty. Chinese sellers out there are well known for their super prices but not exactly for their quality control…
This adapter is advertised to work for CHARGING as well as
SYNCING
.
The important par here is "sync". Here is a basic troubleshooting to test if it works properly right out of the box.
So, first thing to do when receiving your Lightning T-adapter, is to verify that it indeed syncs your iPhone with iTunes on you computer.
To do so, connect the iPhone to the adapter, and the adapter to your computer using a Lightning to USB cable (an MFi-certified one, preferably an original cable from Apple). Verify the cable is not torn or warped at both end. Verify also there is no ball of dust inside the iPhone Lightning connector. Be aware that some 3rd-party cables (or damaged ones) can charge, but not sync. Hence, you have to try with AND without the Lightning T-adapter to be sure. The goal is to check that your iPhone shows up in iTunes. Try this with you iPhone unlocked before connecting. It it's there, it should work with your CarPlay head unit too. But if your iPhone doesn't appear in iTunes, it won't work with CarPlay neither; in this case it means the T-adapter is faulty and you need to ask the seller for an exchange.
The vast majority of these adapters do work properly, but please run the basic test above upon receipt to confirm.

04-17-2019, 03:19 AM
AudiWorld Junior Member
Join Date: Feb 2019
Posts: 16
Likes: 0
Received 0 Likes on 0 Posts

---
143.6x70.9x7.7 mm vs 150.9x75.7x8.3 mm

Is it physically possible to have 151mm width?

I have loved this since the first promo video I saw. Been advertising it all over the place, small market though. I would bet many people are in the same predicament I am. Want the elegance of this, but worried next phone wont fit.


04-17-2019, 03:49 AM
Audiworld Junior Member
Join Date: Feb 2019
Location: France
Posts: 5
Likes: 0
Received 0 Likes on 0 Posts

---
143.6 mm is the height of the iPhone X, not its width… height is not related to the compatibility of a particular iPhone model with any dock, as the iPhone always sticks out of the dock once inserted.

There is no Audi TT dock for iPhone XR and never will (same thing for Plus/Max versions). The XR is simply too large to fit in the TT ashtray and inside the tight path underneath.

I make products that can handle each iPhone model tightly enough, i.e. without too much wobble back and forth when breaking, left to right when turning, or unexceptionally popping out when driving over speed bumps or potholes. Overall, the product is intended to match the look, fit and finish of the Audi TT.

If such wobbling effect doesn't disturb you and you want maximum future-proof that does not match specifically your own iPhone, all I can advise is to go with the largest dock available, that is to say the iPhone X/XS + thin case version.
Thread
Thread Starter
Forum
Replies
Last Post
A8 / S8 (D3 Platform) Discussion
RS4 (B7 Platform) Discussion