Audi A6 C6: Known Issues and Reliability
Here's some general information about the Audi A6 C6 that might save you some money, and some hassles, as the miles roll on.
This article applies to the Audi A6 C6 (2004-2011).
When it comes to measuring the reliability of the (2008-2011) Audi A6 C6, you first need to consider several key areas, including common problems, the repairs needed to correct those problems, and standard maintenance costs. Together, this information will provide a more accurate assessment of this popular, high-performance luxury vehicle. Let's take a look at the known issues and general reliability of the Audi A6 C6.
Reliability
The Audi A6 C6 is one of those cars that appreciates being pushed to the limit, and will reward you as a result of doing so. Overall, the A6 C6 corners well and has autobahn levels of performance, while still proving a luxury car ride. When properly equipped for cold weather driving with superior winter tires, it can really plow through heavy packs of snow and ice with ease. Generally speaking, online A6 owners report they expect to reach (and surpass) the 150,000-mile mark. Keep in mind, though, you might need to have a few repairs made to you car in order to go beyond this mileage. Some of the major issues with previous generations, like the common torque converter failure, have been eliminated on the C6 version, but the complex Audi chassis, with its eight individual control arms, bushings and ball joints is still what holds the front wheels. The formerly trouble prone computer issues, including the multi-media interface (MMI) and transmission control module (TCM) have been mostly relegated to the previous generations. One of the most trouble prone areas on these cars still, and one that can cost as much as a used A6 to fix, is the failure of the timing chain tensioners on the back of the V6 and V8 motors.
General Maintenance
Compared to other cars similar in size and power, the A6 C6 can be considered "costly" to maintain, and part of that can be the added complexity of the all wheel drive Quattro system. This, obviously, includes the general maintenance, which can run you approximately $800 to $1,200 per year at the dealer or a reputable German car mechanic, but you should find and use a specialist because they will be able to find and fix problems that JIffy Lube and the like would miss. Oil changes might cost around $130 to $150, but if the wrong power steering fluid, transmission fluid, or antifreeze is used in your A6, it could cost you thousands to fix. Replacing just your rear brake rotors and pads could cost you an estimated $700, and Audi recommends you always replace rotors any time you need new pads. Need a new set of summer tires? Then, expect to pay around $1,600 for a proper set of performance oriented low profile tires. A set of winter tires, on dedicated rims, could cost you even more, but they are essential to get the most out of the Quattro system in winter weather, and just think of how jealous BMW and Mercedes drivers will be when they see you driving your A6 when they are forced to garage their cars when the weather turns bad.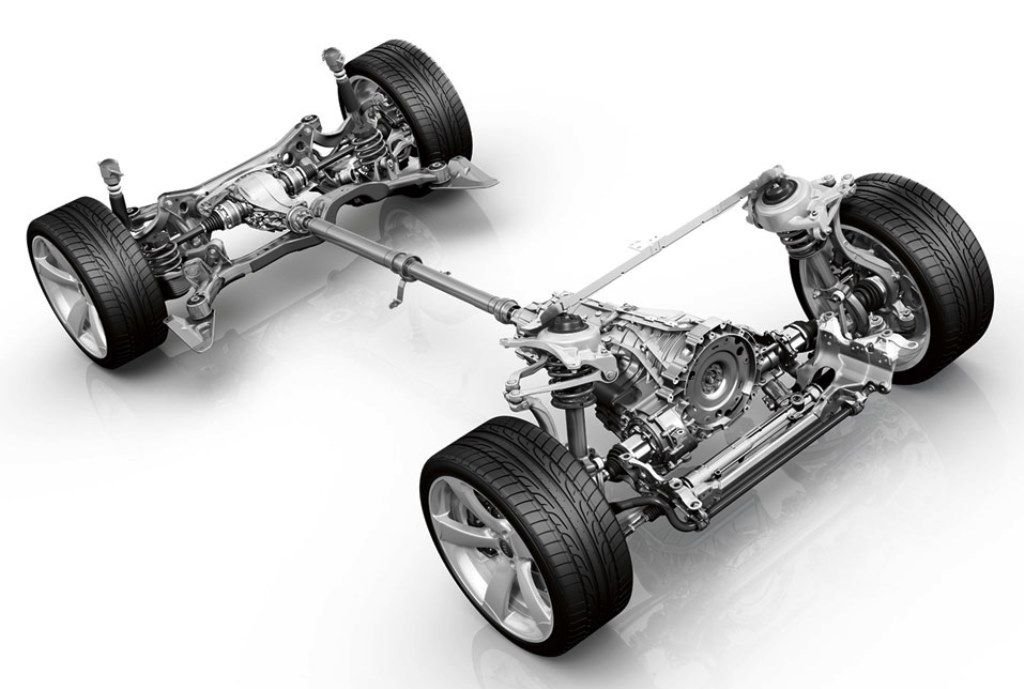 Extended Warranty
With the complexity and cost of repairs on the Audi A6 C6, the purchase of an extended warranty isn't a bad idea. Often times, the the policy will extend the factory warranty by four or five years and 50,000 miles or more, for around $3,500, depending on your location. If you are lucky and can find a Audi Certified Pre-Owned A6, you automatically get two years or 50,000 miles of comprehensive coverage with just a $85 deductible. Third party warranties are not all created equally, but considering the track record of expensive to fix minor, and sometimes major issues, reputable coverage for $3,000 will likely pay for itself in less than five years.
Common Issues
Carbon Buildup on Intake Valve
Carbon buildup on the intake valves is common with direct injection engines, and can lead to misfires, rough idle, loss of performance, and surging at stops. The best way to avoid this problem is to change your oil more frequently than is recommended (5,000 miles). However, many drivers may never notice this issue until the check engine light (CEL) goes on, which means at least an $800 repair bill to clean all the valves and reassemble the top of the motor.
Multitronic CVT Failure
On front wheel drive, non-Quattro A6 models, the transmission is a continuously variable (CVT) unit, which has been known to fail. Again, the best way to avoid this is to have the fluid flushed with the proper Audi fluid at 35,000 miles, and every 50,000 miles afterwards.
Timing Chain Tensioners
Part of the way the V6 and V8 motors in the A6 make all that smooth power is with their dual overhead cams and four valves per cylinder, which require a complex system of chains to keep in time. These chains have plastic guides and hydraulic pistons to keep them tight, and these have been known to fail. If you don't catch this problem in time, when it first starts making noise, you could need a whole new motor in just a few hundred miles.
Bad Coil Packs
Bad coil packs are typically just the result of time (i.e., they age out at five years or 50,000 miles). The common symptom of a bad coil pack is misfiring or rough running. Replacing one, even at the dealer, is about $200 with parts and service. Though technical service bulletins have been issued, no recalls have been announced at this point.
Faulty Intake Manifold Flap Motor
The best indication of a faulty intake manifold flap motor is a rough idle, especially when the car is cold. To fix it, you'll need a replacement motor, which is not hard to do on your own. At your local Audi dealership, however, you could expect to pay approximately $500 for parts and labor. According to many A6 C6 owners, the intake manifold flap motor can last for anywhere from 30,000 miles to 55,00 miles.
Bad Window Regulator
The window regulators in the A6 C6 are known to break. Your only option is a replacement. If you are comfortable taking the inner door panel off, these are not all that expensive or hard to replace yourself.
Related Discussions and Site