Bose Amp Issues

04-26-2019, 01:15 PM
AudiWorld Super User

Bose Amp Issues
---
After getting my car back from the dealer from it's issue with water in the passenger floor board, it quickly became apparent that the intermittent loss of all MMI function was not fixed. After another week back in the shop, they said the issue was the Bose amp was faulty, but I can't find anyone else having issues with that amp that were the kind of all or nothing intermittent I have. The radio works great when it works, which is more often than not. When it does cut out, it does it while driving and stays off for a while, and after a bit, restarting the car also sees the MMI come back. The dealer says it's unrelated to the water intrusion, but even though I can't see how, the timing seems insane that the first time I had this issue was the same day I had water get in the front passenger side. Anyway, so insurance won't cover the amp. Anyone have any thoughts? I want to get this car sold, but I don't want to sell it with a problem!

04-26-2019, 11:09 PM
AudiWorld Newcomer
Join Date: Apr 2019
Posts: 4
Likes: 0
Received 0 Likes on 0 Posts

---
From what I understand, the whole MMI system works together with fiber optic cables as well as CAN. Check the amps fiber optic connector and CAN connector? Not sure if it will help. How did you get water into the floor board? I had some water in mine due to the sunroof leaking so I cleaned the drainage holes with scrap hood/bonnet cables.

Also Jack88 sorry for delayed reply, with my wiper issue, I still didn't get it sorted. Wires are fine and connectors are fine. Haven't gotten another wiper stalk to see if that's the issue. Also the voice command button on the steering doesnt work, do you perhaps think it's the steering electronics thats the problem? Other steering buttons work and indicator stalk all works except wiper stalk and voice command. Any advice?

04-28-2019, 10:38 AM
AudiWorld Super User

---

04-28-2019, 10:54 AM
AudiWorld Super User

---

04-28-2019, 12:20 PM
AudiWorld Super User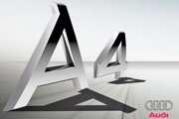 ---
That sounds right. Yes, for whatever reason, I had to have Component Protection removed when my amp came back.

(The dealer quoted me $4000 for my repair with no assurance it would be successful. I ended up at $700 and everything back to normal.)

04-28-2019, 12:35 PM
AudiWorld Super User

---