1986 audi 5000cs overheating

05-05-2012, 05:48 PM
AudiWorld Newcomer
Join Date: May 2011
Posts: 4

1986 audi 5000cs overheating
---
So my Audi is overheating and spilling coolant. The fan comes on at the high speed at about three quarters on the temp guage. If I run the AC it doesn't overheat as the low level fan speed always run concurrent with the AC. For some reason, the fan isn't kicking on at low speed when it should. Any idea what is wrong? Is it the relay? One of the temperature sensors on the block, or is it the coolant temperature sensor of the radiator?

05-05-2012, 08:45 PM
AudiWorld Super User
Join Date: Apr 2002
Posts: 3,066

---
Check the fan resistor along the front frame rail. It will have three connectors E1, E2 and E3.

05-06-2012, 08:09 AM
AudiWorld Member
Join Date: May 2008
Location: Zinzinnati, Ohio
Posts: 314

---
I would guess the temp sensor at the radiator. 1st and 2nd fan speed connections/sensors may be bad. Run car with a/c off until temp gauge rises to 1/4 mark. 1st speed fan should turn on. Cleaning contacts, or residue on inside of sensor may help. Relays appear to be ok since low speed fan opearates with a/c. Fan resistor may be bad too.

Also sounds like your coolant reservoir pressure cap is bad if its letting coolant out.

05-12-2012, 04:33 PM
AudiWorld Newcomer
Join Date: May 2011
Posts: 4

---
Thanks. I changed the temperature switch at the radiator as you advised, also had the resistors tested. Everything seems to be working as it should. However, the low speed fan is still not kicking on at 1/4 as it should. The only time the fan comes on is when the gauge reads between the two little dots at about 3/4s. The after run fan is working properly, and runs when I shut the car down (the speed is low just like the A/C speed). It's not overheating anymore, but the only fan I'm getting to run is the fast fan, which my mechanic says is the medium speed. What do the two dots mean? Do they signify proper running temperature, or are they an indicator of too hot? I only use the car for in town commuting. Summer is coming on and I am concerned it's not running properly. The low speed should come on before the high speed. correct?

05-12-2012, 04:34 PM
AudiWorld Newcomer
Join Date: May 2011
Posts: 4

---
Is it possible that the connectors at the sensor are bad, rather than the sensor itself?

05-12-2012, 10:09 PM

---
There is a stage 1 and Stage 2 aka high and low speed fan relays. low one might be bad. Also its common for these fuse/relay panels to get water in them and corrode and rust.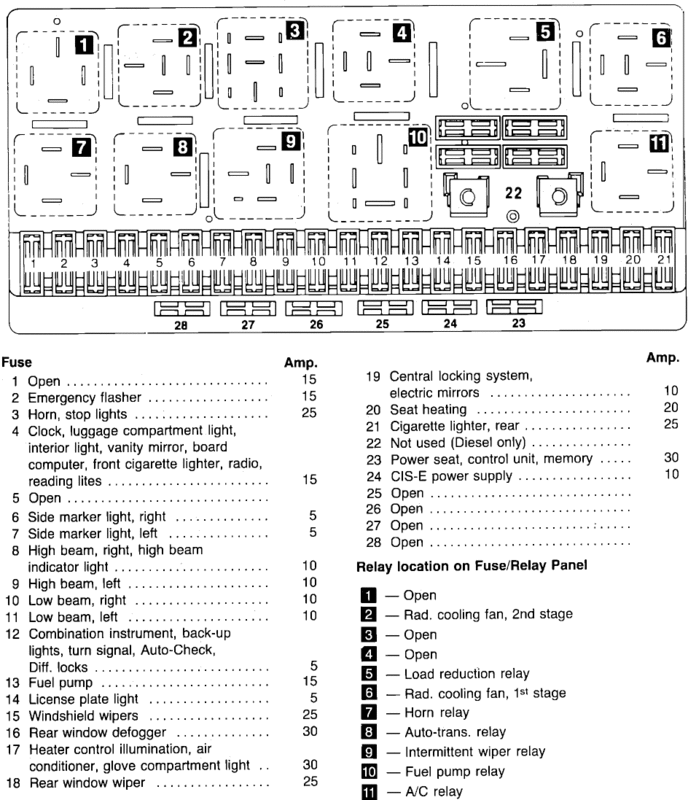 Thread
Thread Starter
Forum
Replies
Last Post
A4 (B5 Platform) Discussion
Audi 90 / 80 / Coupe quattro / Cabriolet
Audi 90 / 80 / Coupe quattro / Cabriolet
A6 (C7 Platform) Discussion
A4 Cabriolet (B6 Platform) Discussion
Posting Rules
You may not post new threads
You may not post replies
You may not post attachments
You may not edit your posts
---
HTML code is Off
---