$599 for a front wheel bearing ouch rant

07-09-2014, 05:28 PM
AudiWorld Super User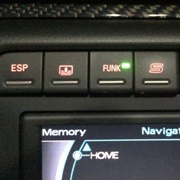 Join Date: Jun 2006
Location: great lakes, yoo ess of eh
Posts: 4,593

$599 for a front wheel bearing ouch rant
---
$365 retail + 2 hours installation = $599. For that money shouldn't they last longer than 105,000 miles?
What idiots at dealership. First it took 10 days to get the car in there. No loaner car was offered or available when asked.
I told them it was the RIGHT FRONT bearing. They called saying it was indeed a wheel bearing, and it would cost $599. I said the other side is likely bad too, how much to replace both? Service writer says another $599. You can't tell me there's no economy of scale having the car up on the hoist, paperwork and overhead covered, tools out, etc. So I said button it up and I'll do the other side myself. So they replaced the LEFT front bearing then called me to say after a test drive the other (right) side needs it too. No **** Sherlock!
Next the SW tells me I need to buy new brake pads because the "backing plate" fell off since it was glued on and the brake light will be on because the pad dropped and stretched the sensor cable. Well the pads are nearly brand new, they're aftermarket dustless pads so they have a detachable anti-squeal backer that's separate from the pad, and the red "glue" isn't glue it's anti-squeal compound. The spring clip was indeed detached thanks to a missing push nut but it was easy to fix by peening the mounting stud. The SW called back and offered to install new pads for free. That was nice. I say "thanks anyway" but I already have a set of those dusty OEM pads that dust so badly with only a thousand miles on them and I certainly don't want another pair! Just put the existing pads back in and I'll clean up their mess later.
I ordered the bearing for the other side from genuineaudiparts.com for $269. Unfortunate that I had to diagnose the problem (right bearing, not left) and suggest how to properly repair the car (repair both bearings on the axle).
Sorry for the rant but it really ruined the mood for the night. I feel better already

---
Last edited by ELEVENS; 02-25-2016 at

04:08 AM

.

07-10-2014, 05:01 AM
AudiWorld Senior Member
Join Date: May 2011
Location: Western Mass
Posts: 739

---
Sorry for your pain. If the write up says "Customer states Right Front Bearing making noise" and they replaced the left and you paid with a credit card dispute it and you got a left one for free. You will get a credit on your card after turning in your documentation to them.

07-10-2014, 07:47 AM
AudiWorld Member
Join Date: Aug 2001
Posts: 276

Part prices
---

07-12-2014, 11:06 AM

---
You can't really compare aftermarket brand parts to gen-you-whine Audi (or any other OEM) parts for price. They'll always be cheaper, but then you have to ask about quality. Often it is there, sometimes it is not.

And Rockauto has to be taken with a grain of salt. I've seen plenty of Delco parts listed for Toyotas--which simply don't use Delco parts. Rockauto's magic database should have "Trust but Verify" stamped on every page.

Dealer pricing? Yes, sometimes they are nuts. FWIW if you have a AAA, Costco, or other affinity group, some of them have an up-front 10-15% discount from dealers, and if you take that to another local dealer who is not in the program? They are often smart enough to say they'll match it anyhow.

07-12-2014, 02:34 PM
AudiWorld Member
Join Date: Jan 2008
Posts: 213

---
$500 is nothing in today's automotive world of repair. And everything is "done by the book"; standard time and rates. Been that way for years.

07-12-2014, 02:52 PM

---
bob, while dealerships have charged by the book for decades (and sometimes by the book plus any surprise time) there still are some fair and honest indy shops that will charge you what the job actually is.

I had a $1300 estimate "by the book" on my old car. The guys who ran their own shop, in business about 50 years now? Said it was a $600 job, tops. Actual bill came out to $200, because the problem wasn't as complicated as the estimate said it could be.

On some things, it can pay to shop around. And to ask flat out, if they can do better. There's no law that says they have to use the book of estimated times, for job charges. All that book really means is that a mechanic who can't do the job faster, isn't all growed up yet.

07-13-2014, 03:52 AM
AudiWorld Super User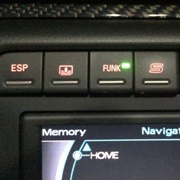 Join Date: Jun 2006
Location: great lakes, yoo ess of eh
Posts: 4,593

---
I just wish they would've replaced the bearing on the right side. The car is too bad to drive. It has sat in my garage since Wednesday and the new bearing won't show up until Tuesday at which time I'll install it myself. The proper approach for the dealer should have been either repair the side I told them was bad, or better yet, give one repair quotation for BOTH sides and all would've been well.
It's not the end of the world. My daughter is in Australia for a month so mrs. elevens is tooling around in her car - an Ibis White A4 - usually with the top down

---
Last edited by ELEVENS; 07-13-2014 at

03:54 AM

.

07-13-2014, 07:12 AM

On part 2 for the DIY on the other bearing...
---
I hear you on the disappointment.
For what it's worth BTW, on the bearings specifically, I find I can get SKF, *** or other "name brand"/OES quality for less. $81 from AutohausAZ for *** as an example:
http://www.autohausaz.com/search/pro...0Bearing%20Kit
When I do these, I stick with the OES type suppliers. I regularly use and like audiusaparts (very similar to genuineaudiparts), but for a few things like O2 sensors, wheel bearings and spark plugs as examples, find I can just get direct OES for a lot less. Some of the OES sets come w/out the bolts and some do; I always replace the bolts now from experience--the trisquare heads on the four inner securing bolts are easy to mess up if the tool is off center or worn, plus I had experience with one which the DEALER had replaced previously where a bolt backed out and led to having to tow car home.
When you get to the bearing work, my experience is to use a press to get the bearing back together with the hub. The bearing shell on any of the newer Audi designs of course just bolts into the steering knuckle casting, but the hub still has to be pressed into the bearing center. I just whack the hub out of the old bearing by locating it over a vise and using a large socket and mallet as the first step. But the whack on it/oft home garage approach can put too much side load on the replacement (new) bearing and can damage it right out of the box. Thus, hopefully you either have a small press, or I would swing by a machine or similar shop and have that step done.
---
Last edited by MP4.2+6.0; 07-13-2014 at

07:31 AM

.

07-14-2014, 06:16 AM
AudiWorld Super User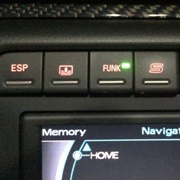 Join Date: Jun 2006
Location: great lakes, yoo ess of eh
Posts: 4,593

---
Great info on alternate parts sourcing! Thank you very much. I believe in the case of what I ordered, the bearing comes already pressed into a new hub. We'll see tomorrow. Also thank you on the 4-square advice. If there's no hardware included, I'll go to work with a pick to make sure it's cleaned out well then I'll seat the driver with a few hammer taps.

CHEERS!

07-14-2014, 02:44 PM
AudiWorld Member
Join Date: Aug 2001
Posts: 276

---
I concur with going with ***/SKF for quality OES bits. They're the same guys that supply to Audi in the first place. The only difference is they can't sell it with the Audi box. There are a lot of wise guys on here thinking having the Audi name brand is a must. Will I pay dealership prices for a MANN oil filter? Not me. But there's always the people that will pay an arm and a leg to get the "peace of mind". A lot of time it's because they just don't know who makes what. I've been servicing my own cars for 20+ years and the OES brands are just as good. Only when you end up with no-names when they claim they're "equivalents" that you have to question the quality. I would never put no-names on that could become a safety issue, or are mission-critical (to get it home safely). But a cheap copy of mudflaps that are 90% off the real thing? Why not?
Thread
Thread Starter
Forum
Replies
Last Post
A6 / S6 (C6 Platform) Discussion
Audi A5 / S5 / RS5 Coupe & Cabrio (B8)
Posting Rules
You may not post new threads
You may not post replies
You may not post attachments
You may not edit your posts
---
HTML code is Off
---