Peeling/bubbled buttons

03-19-2014, 12:39 PM
AudiWorld Member
Join Date: Dec 2003
Posts: 136

Peeling/bubbled buttons
---
I'm shopping for a used 07-08 A8L.
Many of them have peeling/bubbling buttons. It would bother me, I'd have to replace them. I've read the entire control unit needs to be replaced because buttons aren't sold separately and there are no aftermarket stickers for the A8.

Anyone have a price list for the cost of new control units? Most common to have peeling/bubbling buttons is the MMI, but I've seen different cars with peeling buttons on other controls as well, so I'd be interested in worst case scenario if I have to replace several control units.

This problem may sound kind of trivial, but I bet the cost isn't, so I'd like to take that into account when shopping for a used car.

03-19-2014, 01:07 PM

---
Replacing modules would be expensive. For that money you can buy a year younger car with perfect buttons and some more.

03-19-2014, 01:38 PM
AudiWorld Senior Member
Join Date: Aug 2012
Location: Chicago
Posts: 1,531

---
Buy a car with lower miles. Many worn buttons is a clear sign of high miles so the appearance of the buttons could very well be the least of your worries.

03-19-2014, 02:36 PM

MMI is the expensive one. Experience on other trim wear.
---
You can do the roof overhead trim that has buttons like the home link, the keyless start/stop buttons, the driver's window and door switches, mirror switch and trunk and fuel switches with new OE for around $400 from a discounted dealer like AudiUSAParts if I remember correctly. Some of those like window switches may eventually wear out electrically anyway. The fuel and trunk switch is trickier to get at than the others because of the way the door pocket is done. The other sometimes one might be the headlight switch, but on mine it was pretty good.

MMI panel might be as much as all of these combined. It tends to get replaced due to spills that get into the electronics. I also did the sunroof deflector motor at around the same time, but that's not trim directly. It is under the upper panel trim when you pull it.

For $400 give or take, at 100K miles on a 2006 I thought it was a nice spiff up. Definitely eliminated a bunch of "wear signs." Less than about 2 weeks payment on a new one. Since my leather is holding up very nicely, it kept me busy from looking at newish ones.

BTW, if you are looking at used ones, watch out for broken soft close lids in the whole console area, or missing front upholder. Pricy stuff, especially the cupholder--over $200 for just the insert. ...I epoxied the bottom aluminum of mine when it dropped out for about 20 cents. Know it going in to either walk if the rest of the car is beaten too, or to haggle on price for expensive missing/screwed up trim type stuff if it is a recent vintage/non beater or fixer upper.
---
Last edited by MP4.2+6.0; 03-19-2014 at

03:07 PM

.

03-19-2014, 03:35 PM
AudiWorld Senior Member
Join Date: Jul 2001
Location: Kansas City
Posts: 1,369

not neccessarily so...
---
I am a dealer that specializes in used Audis so I see many interiors in various condition. What I see as the chief culprits in ruining soft-touch control surfaces is A) physical wear from women using the tip of a long fingernail to press the button and B) chemical degrading from hand lotion that women use.
My car had funky MMI buttons when I purchased it @ 60K and, since I am the most **** retentive MF on the planet I had to eliminate the agrivation. So I simply bought a used but pristine MMI control panel for $250 and did the easy R&R. Almost 100K later and my MMI panel still looks like new.
So, in the relative money of buying an A8, I would not let the $250 cost of a used MMI dissuade you from an A8 that you otherwise like.
And if the two round cursor/push ***** on the MMI are peeling, just pull them off and pop the black disc off from the back side. Then spray the discs with Krylon SEMI-FLAT BLACK and they'll be OEM looking.
As to keeping the MMI buttons like new, I push on them at the inboard edge where the hard plastic,red indicator light is molded in to the button, instead of on the soft-touch icon area that will get shiny and show wear. And push the two push-***** with two fingers on the silver outer ring and that will keep their black centers looking new.(see what I mean about A/R!)
---
Last edited by awdinut; 03-20-2014 at

11:27 AM

.

03-19-2014, 04:00 PM
AudiWorld Member
Join Date: Feb 2012
Location: QUEENS , NYC
Posts: 104

---
one solution not to spend tons of money is vinyl wrap them !! people do it to the wood in sure the vinyl is thick enough to last a while and not rip or fade

03-20-2014, 05:58 AM
AudiWorld Member
Join Date: Dec 2003
Posts: 136

---
Problem with buying a younger car with lower miles is it looks like $10-20k price difference, and I feel like that price difference could buy a whole lot of buttons and fix a lot of things that may need fixing.
$400 for all but the headlight switch and MMI panel actually doesn't sound too bad at all compared to the overall price of the car. Where would be the best place to look for an MMI panel for $250? I found one for $275 on car-part.com for an 07, would 08 be different due to having MMI 3G? It's aesthetically different as well due to the metal circle on the engine start button.
I had that same idea about protective vinyl, or maybe a matte cell phone screen protector type material, since my wife will be the primary driver and she does have both long fingernails and use lotions. However, could the adhesive react with the soft touch paint and makes it peel/bubble faster? Or what if removing the vinyl, it lifts the paint off? Maybe it will be enough just to have her hit buttons with her finger-knuckles and clean them regularly with a soft cloth and soapy water?
There are a couple higher mileage 07s for well below my budget which is really tempting. I would obviously prefer an 08 due to all the updates, but these are $16-17k with 100k or so miles which seems an incredible bargain. I know there's nothing more expensive than a cheap luxury car, but I'm a pretty good DIYer and this is still half the mileage of my current cars. On the other hand, I don't want to buy a beat-up looking heap either.
Is it worthwhile to go with an 08 for the MMI 3G? Is the chart on this page accurate for the A8?
http://www.iamaudi.com/audi-2g-mmi-vs-audi-3g-mmi/
I honestly can't tell that the 08 display is 1/2" larger than the 07. Looks the same to me, except for the shiny vs matte bezel. I also didn't see any SD card slot in the photos of 08s. Where is it located?
B&O on a used car. Worth it? I love the look of the aluminum speaker grilles and cool factor of the pop-up tweeters, but I don't have golden ears and doubt I could hear the sound quality difference.
Also, how can I have a dealer verify the color of the car? Is there someplace on the car with a paint code that can be checked? I found a car listed as Brilliant Black which is what I'd want, but in some pics, it looks a lot like Black Cherry Pearl Effect. My wife wants the former, and finds the latter to be completely unacceptable, so I need to be sure I find the right color.

03-20-2014, 07:35 AM
AudiWorld Senior Member
Join Date: Feb 2012
Location: Moronville, Tennessee (Middle TN)
Posts: 1,631

---
Yes, nails! I (am a man and) now am careful to
file down
the sharp edges which the nail clipper leaves after I clip my nails! At one point I had considered using driving gloves.
Also, I'm sure some cleaner/preservatives the detailers use degrade the black paint.
When I found the (used) A8 which I ended up purchasing, it was the only one I had seen with pristine buttons. Now, the trunk and fuel door icons are gone, and the rear seat heater control panel is a mess.
Also, I'm sure some cleaner/preservatives the detailers use degrade the black paint.
My wife has a computerized cutting machine for her scrapbooking hobby which can cut stickers; some day I'll figure a way to make us all custom icon stickers. Or if someone wants to do the measurements...
I'd like an "Ejector Seat" button to replace the (useless) "TEL" button on the MMI.
Oh Audi, why couldn't you have molded the colors through the buttons??

03-20-2014, 08:47 AM

---
box of these
in the A8 ?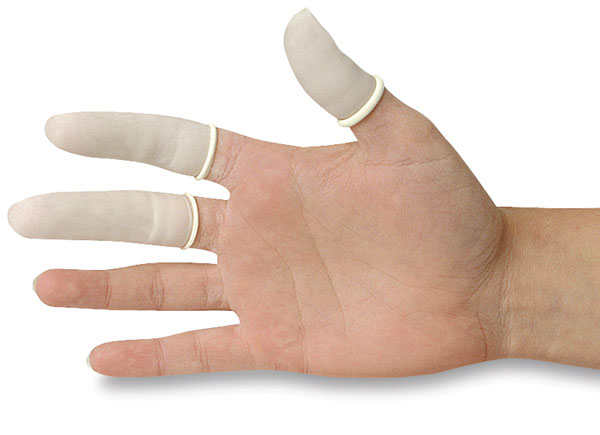 03-20-2014, 08:52 AM
Thread
Thread Starter
Forum
Replies
Last Post
Audi A5 / S5 / RS5 Coupe & Cabrio (B8)
Q5/SQ5 MKI (8R) Discussion
Q5/SQ5 MKI (8R) Discussion
A8 / S8 (D3 Platform) Discussion
A8 / S8 (D3 Platform) Discussion
Posting Rules
You may not post new threads
You may not post replies
You may not post attachments
You may not edit your posts
---
HTML code is Off
---