Weekend Track Tire/Rim Advice

05-16-2015, 12:02 PM
Audiworld Junior Member
Join Date: Mar 2015
Posts: 24
Likes: 0
Received 0 Likes on 0 Posts

Weekend Track Tire/Rim Advice
---
I recently purchased a 2007 RS4 and it has pristine stock 19" wheels that I want to keep that way.

I also want to spend some track time at High Plains and am wondering what type of track setup I should look at. Should I drop down to 18" rims and track tires or stay at the 19" size with track tires?

Any advice/suggestions and or actual experience would be greatly appreciated.

Thanks,

Michael

06-14-2015, 08:42 PM
Audiworld Junior Member
Join Date: Jul 2012
Posts: 64
Likes: 0
Received 0 Likes on 0 Posts

---
Since no one has replied, I'll give you my $.02.

Stick with the 19" wheels. The tires you'd put on the 18" wheels will have a higher profile sidewall, which could roll over more in hard cornering. Track wheels will probably be pricey, but are a good place to find some weight savings. I sold bridgestone and michelin tires for a while, and the local autox guys seemed to love the Potenza re-11 tires. Not too expensive and super sticky. I put a set of RE760 tires on my buddy's corvette, and he's been super happy with them for the occasional track day. I've heard great feedback about the Michelin Pilot Super Sport tires, and thats what I'll probably go with next time around.

From experience, keep your brakes in mind too. The stock pads on the RS4 are more for comfort than performance.

06-16-2015, 07:43 PM

---
Originally Posted by
Warhorse99
I recently purchased a 2007 RS4 and it has pristine stock 19" wheels that I want to keep that way.

I also want to spend some track time at High Plains and am wondering what type of track setup I should look at. Should I drop down to 18" rims and track tires or stay at the 19" size with track tires?

Any advice/suggestions and or actual experience would be greatly appreciated.

Thanks,

Michael
Didn't realize people actually visit AW anymore.lol
I use TDR 1.2 18x9 for track use. There fairly inexpensive.

07-23-2015, 09:14 AM
Audiworld Junior Member
Join Date: Mar 2015
Posts: 24
Likes: 0
Received 0 Likes on 0 Posts

---
Thanks Coupon and fluevog,

I have decided to stick with the 19's and am getting ready to order wheels and track tires now. And I am replacing the brakes with StopTech slotted and either Hawk Ceramic or EBC Red or Yellow Stuff. pads.

Michael

07-23-2015, 10:39 AM
AudiWorld Super User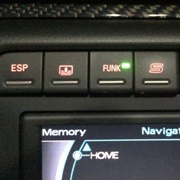 Join Date: Jun 2006
Location: great lakes, yoo ess of eh
Posts: 4,596
Likes: 0
Received 0 Likes on 0 Posts

---
I dunno but if you give any credence to "forum wisdom", I seem to remember some of the serious track junkies prefer 18's due to price & availability, and the wider choices of both rubber and alloy.
For the street, I prefer 18's for several reasons. I know that's an aberration of opinion, but big-wheel looks are near the bottom of my priorities. Besides, Audi quattro GmbH designed the car w/ 18's and they don't take performance issues lightly


07-23-2015, 05:48 PM
AudiWorld Super User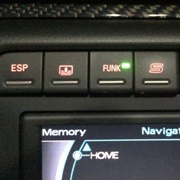 Join Date: Jun 2006
Location: great lakes, yoo ess of eh
Posts: 4,596
Likes: 0
Received 0 Likes on 0 Posts

07-24-2015, 07:54 AM
AudiWorld Senior Member
Join Date: Mar 2000
Location: Way Out West
Posts: 1,019
Likes: 0
Received 0 Likes on 0 Posts

07-25-2015, 03:13 AM
AudiWorld Super User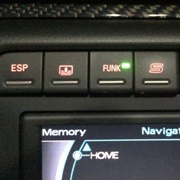 Join Date: Jun 2006
Location: great lakes, yoo ess of eh
Posts: 4,596
Likes: 0
Received 0 Likes on 0 Posts
Thread
Thread Starter
Forum
Replies
Last Post
Wheels & Tires Discussion
S4 / RS4 (B5 Platform) Discussion
RS4 (B7 Platform) Discussion
S4 (B6 & B7 Platforms) Discussion
Wheels & Tires Discussion