Warranty and engine tune?

04-11-2019, 04:54 AM
AudiWorld Member
Warranty and engine tune?
---
Hey guys,
I have some doubts:
My car is from 2013/12 with 30K miles: it is technically already out of warranty (power train warranty: first of 4 years or 50K term).
Is it safe to go for an APR/REVO tune or should I stay away from this for now, just in case something happen on this "not so high mileage" car?
Car is serviced at Audi and has de facto the Audi
mobility guarantee. Would it really void it?
(In my dreams I would see the dealer saying: we'll fix it for free even if the warranty is expired as your car has low mileage

)

04-11-2019, 04:58 AM
AudiWorld Super User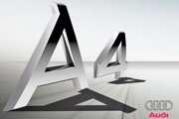 ---

04-11-2019, 05:34 AM
AudiWorld Member

---
Hi
uberwgn
thanks for the prompt reply.
Well, yes I read quite a lot about the tunes and the fact that the engine/ecu will be flagged as TD1
But TD1 or not, that won't change a lot if the car is already out of warranty, no?
My only hesitation was about the low mileage of the car.
If you go to your dealer with a problem on your car that has not driven a lot, you could expect (or not) a gesture from him based on his good will and evidence that you didn't modify it.
I read about my current CTUB engine being one of the most reliable of all 3.0T audi's, still I prefer to play it safe and ask
I'm from NL btw. but warranty like this one is world wide applicable.
I'm not sure, but do you have this mobility guarantee (Road assistance) in NA ?

04-11-2019, 07:26 AM
AudiWorld Super User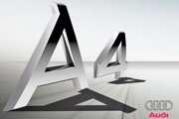 ---
In my experience, the warranties are not worldwide applicable. It would be ideal if someone from the Eurozone might comment on your specific situation. I cannot.

In the USA, if the car is outside warranty coverage, it's out of warranty coverage regardless of total mileage. You're right, the dealers can offer various forms of goodwill, but I sure wouldn't rely upon something like that with or without a chip-tune.

Many people here chip-tune their cars once of warranty, Laurent.
Thread
Thread Starter
Forum
Replies
Last Post
A6 (C7 Platform) Discussion
A4 (B6 Platform) Discussion
A4 (B6 Platform) Discussion